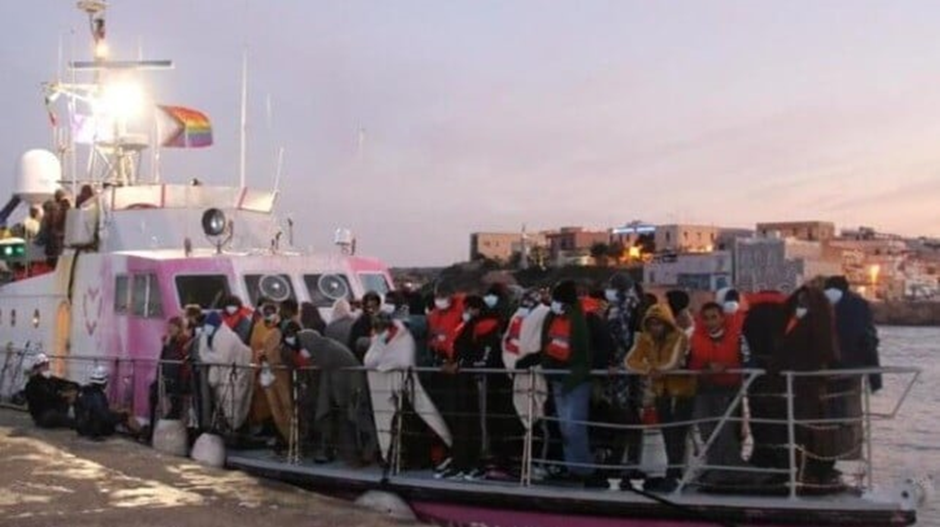 Migrant fatalities are on the rise again in the Central Mediterranean crossing zone, and the route is beginning to shift to the shores of Tunisia.
On Sunday, the Tunisian coast guard reported that 29 migrants had died in two boat capsizings during an attempted crossing to Italy. The casualties added to another 76 missing or dead in recent days amidst a surge in departures towards Sicily. About 3,000 others were intercepted and halted.
Tunisia is in the midst of a serious financial and political crisis. Inflation has driven up the cost of living, and in the midst of the turmoil, migrants from Subsaharan Africa have reported forceful racial discrimination at the hands of the Tunisian government. In widely condemned remarks on Feb. 21, President Kais Saied said that the goal of northbound migration was to make Tunisia "a purely African country that has no affiliation to the Arab and Islamic nations." His statements launched an official crackdown against migrants, resulting in detentions and displacement from housing and employment. The result has been a rush as thousands of persecuted migrants try to exit Tunisia for Italy, adding to Italy's already-high political tensions over arrivals. Italian foreign minister Antonio Tajani warned last week that "a thousand people a day will start arriving" if circumstances in Tunisia do not change.
"If Europe doesn't get moving and continues to leave us on our own, this summer there will be an invasion," warned Italian Prime Minister Georgia Meloni. "The numbers are striking and with the season of fine weather, the problem can only get worse."
NGO vessel restrictions
Amidst the growing wave of migration, Italy has begun to enforce new rules that reduce rescue vessel availability in the transit zone. On Sunday, the Italian Coast Guard seized an NGO-operated rescue boat, the MV Louise Michel (best known for its association with street artist Banksy). The crew of the Louise Michel had declined to follow the coast guard's orders to stop rescuing migrants and continued to aid additional boats without first returning to port, officials said, breaking Italy's new one-rescue-per-voyage limit. The vessel has been detained for 20 days.
"The only aim of the decree law is the blockage of rescue ships, willingly taking into account the deaths of people on the move," wrote NGO Louise Michel in a social media update.
Libyan authorities have taken a stronger tack. On March 25, a Libyan Coast Guard patrol boat fired shots over the NGO rescue ship Geo Barents in international waters, driving off the ship and securing the right to detain a group of migrants in a rubber boat. The crew of the Libyan vessel also fired shots in the water next to the migrants. Both incidents were captured on video by NGOs and the footage was swiftly published.
Source – THE MARITIME EXECUTIVE