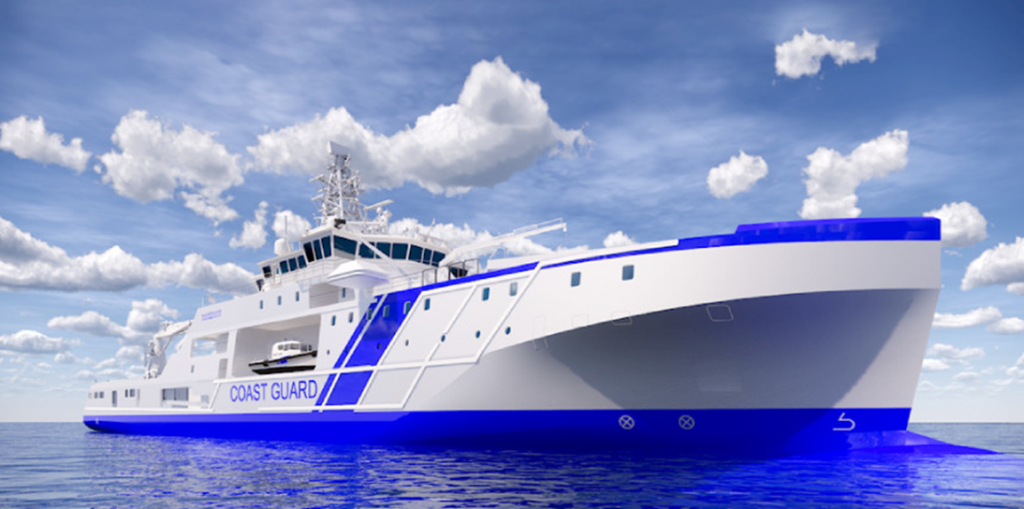 ABB has secured a contract with Finnish shipbuilder Meyer Turku to supply an integrated power and propulsion package comprising two azimuthing propulsion units and a DC grid power system for two new, advanced multi-purpose patrol vessels of the Finnish Border Guard.
Due delivery in 2025 and 2026, the 98-metre ships will replace the outgoing patrol vesels Tursas and Uisko. Alongside the existing Turva, they will perform maritime rescue and environmental protection missions.
The new vessels will also serve as command platforms for other vessels, helicopters, rescue swimmers, divers, and, when necessary, other public security authorities during joint operations.
The ABB azimuthing thrusters will also endow the vessels with icebreaking capability and reduced vibrations.
CMAL's future ferries to be fitted with high-capacity batteries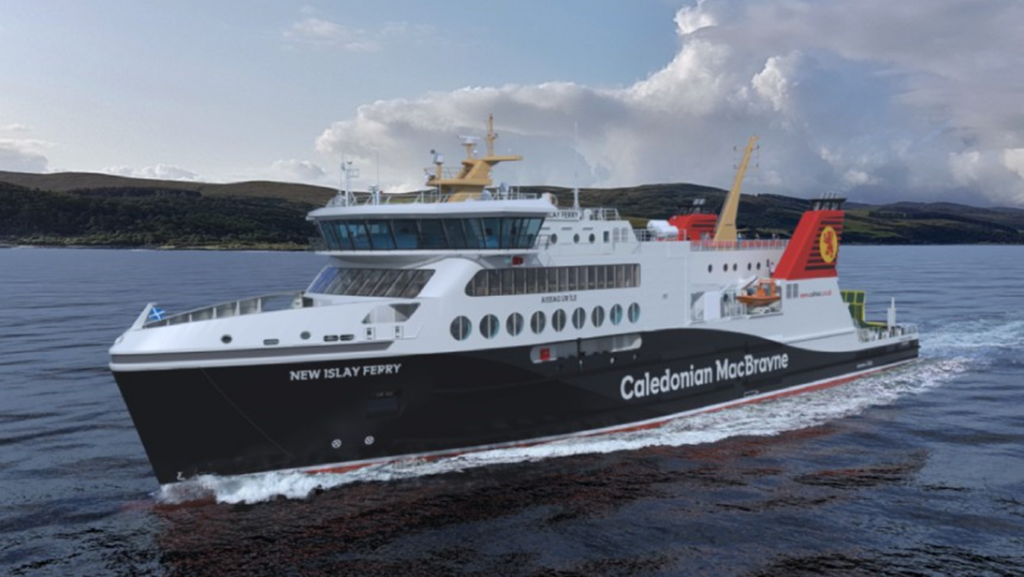 Leclanche has been selected by the Schottel Group company Elkin to supply battery energy storage systems for two hybrid Ro-Pax ferries being built for Scotland's Caledonian Maritime Assets (CMAL).
The lithium-ion batteries will each have a capacity of 1.1 MWh to enable the ferries to enter ports with reduced noise and zero carbon emissions.
The 95-metre-long diesel/hybrid propulsion vessels are under construction in Turkey and are scheduled for completion in 2024 and 2025. Following delivery, they will serve Islay and Jura, the most southerly of Scotland's Inner Hebrides islands.
Contract awarded for generators for future US Navy frigate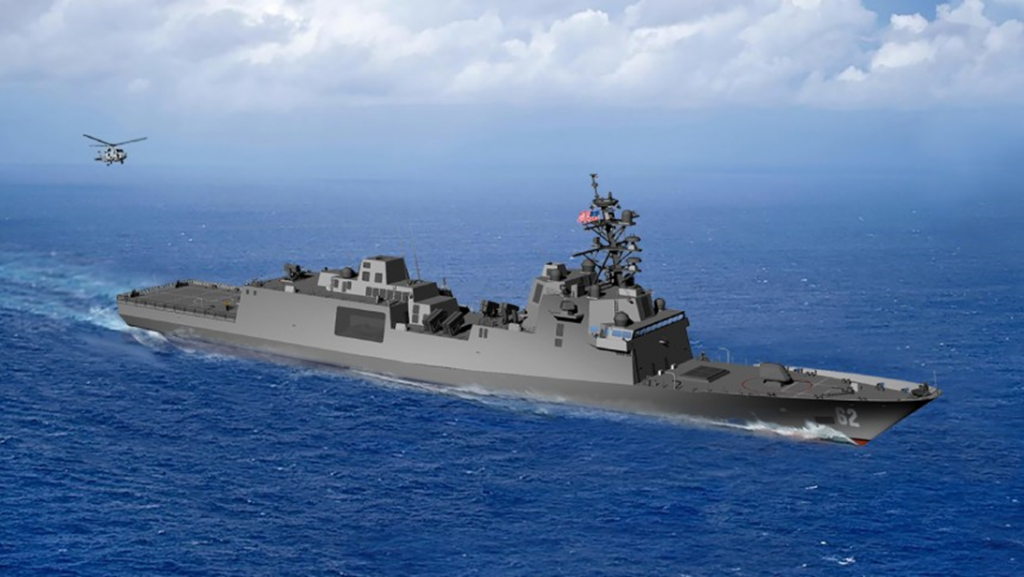 The Power Systems division of Rolls-Royce has been selected to supply a further four of its MTU naval generator sets for the future USS Congress, the second ship in the US Navy's Constellation-class guided missile frigate program, previously known as the FFG(X) program. Rolls-Royce is currently supplying MTU gensets for the lead ship in the Constellation-class program, the future USS Constellation.
The future Congress is a multi-mission warship designed for operation in littoral and blue water environments to conduct air, anti-submarine, surface and electronic warfare, in addition to information operations. The four generator sets to be fitted on the ship are, each rated at 3,000 kWe and will provide a total power output of 12 MW for propulsion and onboard power supply.
New COSCO Shipping container vessels to be powered by methanol engines
WinGD will supply methanol-fuelled engines to four 16,000TEU container vessels to be built for COSCO Shipping Lines at COSCO Shipping Heavy Industry (Yangzhou).
The fourth vessel in the series will be the first to have methanol engines installed from the outset. The earlier vessels will initially have methanol-ready engines installed and will be converted for methanol before entering service.
These vessels will be delivered from 2025. WinGD said these vessels will be among the first methanol-fuelled containerships to be built in China.
Ex-platform supplier to undergo battery power retrofit for fish transport duties

Aquaculture technology supplier Fjord Maritime has secured a contract to convert an existing platform supply vessel (PSV) into a containerised battery-powered live fish carrier to be operated by Western Norwegian trout producer the Firda Seafood Group.
AYK Energy will supply the containerised battery solution to be fitted on the vessel.
The DNV class-approved 1MWh energy storage solution (ESS) will be fitted into a standard sized 20-foot container along with Fjord Maritime's proprietary hybrid power solution. The container will also be equipped with all necessary safety and auxiliary systems.
Indian shipyard orders batteries for West Bengal inland ferry
Shift Clean Energy has partnered with Indian shipyard Garden Reach Shipbuilders and Engineers (GRSE) for the supply of a new energy storage system (ESS) for a future passenger ferry that will operate in inland waterways.
The 150-passenger ferry has been commissioned by the Government of West Bengal's Department of Transport. Shift said it will be the first fully electric ferry developed by GRSE and the second electric ferry to operate in India.
The ferry will be designed with twin screw propellers and an aluminium catamaran hull to enhance manoeuvrability and accelerate speed capabilities by up to 10 knots.
In addition to Shift's fixed ESS installation, solar panels will be included as an additional source of renewable energy.
The ferry is due to be delivered in Calcutta at the end of May 2023.
Source – https://www.bairdmaritime.com