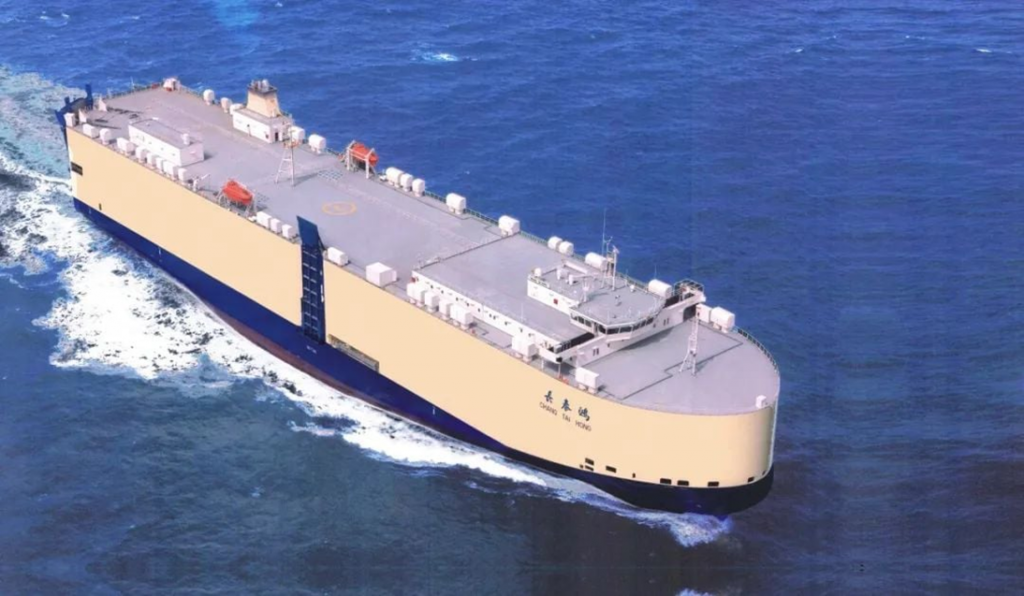 China Merchants Energy Shipping (CMES) has signed a deal with China Merchants Industry for the construction of two methanol-powered dual-fuel Roll-on/roll-off (RORO) ships.
The company said that the contract for the two firm 9,3000 CEU RoRo vessels includes options for additional four ships of the same size.
CMES will be paying around $192 million for the two vessels ($96 million per ship), and should the company proceed with the exercising options for four additional ships the price is expected to reach $384 million.
The methanol-powered RoRo pair is planned for delivery in the first half of 2026, with the rest set to follow by the end of 2026.
The company said that the transaction still needs to be approved by the company's shareholders before taking effect. Both companies are under the control of China Merchants Group.
The order is being placed on the back of growing demand for vessels in the car transport sector, especially in China, which is experiencing a significant expansion of its automobile exports.
CMES sees the move as a step in the right direction to build up its car-carrying capacity and bolster its profitability, while investing in sustainability at the same time and helping domestic shipyards reinforce their expertise in building vessels powered by alternative fuels such as methanol.
The construction plans were announced at the end of last year with a letter of intent between CMES and China Merchants Industry Holdings.
In terms of design, the PCTCs will form part of the world's largest car carrier fleet available on the market and would be integrated with advanced technological solutions. As such, they would be able to adapt to various long-distance routes between Europe, America, and Africa, the company said at the time.
It is planned for the ships' main and auxiliary engines to be able to run on methanol. At the same time, the ships are planned to be fitted with energy-saving equipment such as shaft generators as well as shore power connections.
Source – https://www.offshore-energy.biz by Jasmina Ovcina Mandra