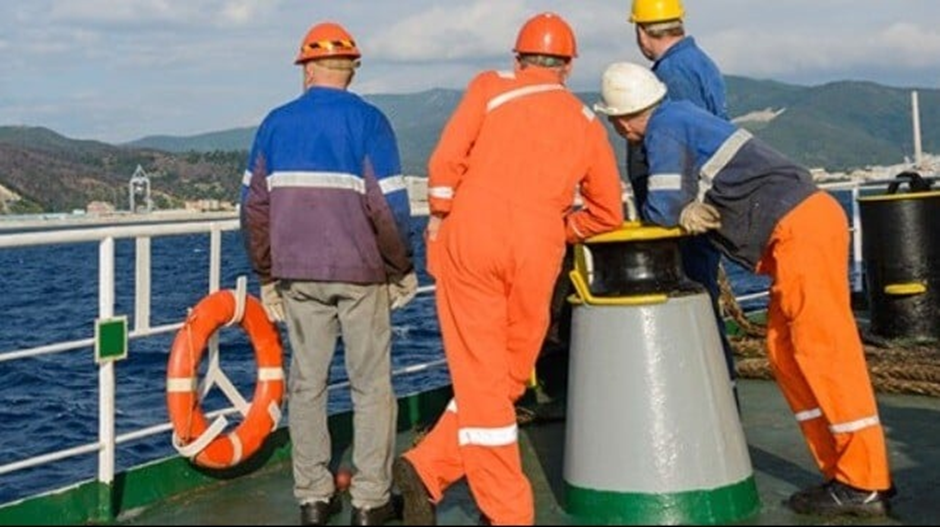 The Neptune Declaration Crew Change Indicator, which was launched in May 2021 to track the predominance of crew stuck at sea, is at its lowest level since it was launched. Yet, while the situation remains fairly stable, the Global Maritime Forum which compiles the indicator says the rise of infections in China is a cause for concern as other countries reintroduce restrictions.
Built from aggregated data from ten leading ship managers, the Neptune Declaration Crew Change Indicator looks to identify seafarers either at or near the end of their contracts. Now provided on a quarterly basis, for the fourth quarter the indicator showed that only 2.7 percent of seafarers are still stuck onboard vessels beyond their contract expiration, down six-tenths of a percent. At the same time, the percentage of seafarers onboard vessels for more than 11 months fell to just two-tenths of one percent, a decrease of 0.1 percentage points since October.
"The numbers trend in the right direction, but the figures still represent thousands of seafarers who can't get to work or journey home as they were supposed to," said Susanne Justesen, GMF Project Director for Human Sustainability. "The fundamental issues of seafarers not being treated as key workers also haven't changed, which will be a global problem if the pandemic resurges or when we face a similar problem in the future."
Ship managers contributing to the report also said that they believe that the recent easing of restrictions in China is simultaneously encouraging and concerning. China recently officially relaxed its national policy for COVID-19 which among other things dropped most of the restrictions impacting crew changes and shore leave. For example, the requirements for quarantine were removed, yet the managers note that local and central governments in China are not yet aligned. They report that crew changes in China are very reliant on local agents to ensure compliance with regulations.
After China ended its official no COVID policy and reopened its borders, the country experienced a spike in cases. It has been hard to determine the full extent of the latest surge due to a lack of transparency from China.
An analysis by Airfinity, a London-based global health intelligence firm, for example, is raising concern that China might be staring at one longer, more severe COVID wave as the Lunar New Year festival fuels infections. Cases they speculate could peak at 4.8 million a day with 62 million infections predicted across the period from January 13 to 27, before beginning to fall. Deaths are forecast to peak at 36,000 a day on January 26 during the Lunar New Year Festival, up from the previous estimate of deaths peaking at 25,000 a day.
Fears of this spike and the possibility that it would again spread beyond China's borders are driving countries such as India, Japan, and South Korea to implement new test requirements and restrictions on travelers including seafarers arriving from specific areas in Asia. India for example imposed mandatory COVID-19 negative test reports for travelers arriving from China, Japan, South Korea, Hong Kong, and Thailand. Japan, which is also recording an increase in new cases, has decided to tighten border controls for COVID-19 by requiring tests for all visitors from China.
The indicator however also shows that the number of seafarers vaccinated against COVID-19 is high and continues to rise. They are reporting that the number of vaccinated seafarers reached 95.6 percent up a further 2.7 percent versus the third quarter of 2022. In addition, some ship managers are reporting as an added protection they have opted to replace non-vaccinated crew members with vaccinated crew members when possible.
Source – THE MARITIME EXECUTIVE