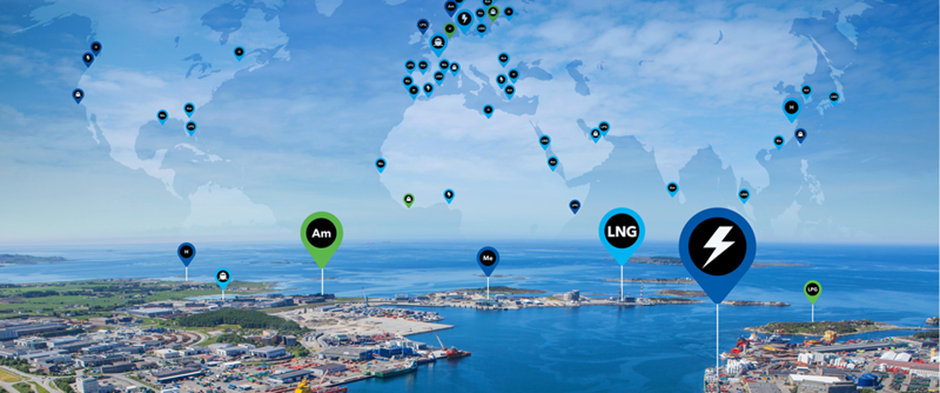 As part of an effort to accelerate the decarbonisation of shipping, classification society DNV has enhanced its Alternative Fuels Insight (AFI) data platform by adding new low-carbon fuels, including methanol, ammonia, hydrogen, and LPG.
DNV said the platform will include detailed insights for low-carbon fuels, in addition to the existing data on LNG, batteries, and scrubbers.
Kristian Hammer, Senior Consultant in DNV's Maritime Advisory business, said: "Our recent upgrade of the AFI platform is intended to promote cross-industry collaboration and provide greater visibility on alternative fuel uptake. Our aim is to facilitate business decision-making that will support our customers and the industry on the journey towards zero-carbon shipping."
"Comprehensive and up-to-date information on the entire value chain is necessary to support investments by shipowners in alternative fuels and facilitate the development of bunkering infrastructure by fuel suppliers."
The upgrade also includes improved fuel price monitoring supported by the provider of price information Argus as well as a crowdsourcing feature to gain input from its users.
Through collaboration with Argus on marine fuel prices, AFI's fuel price module will provide new information on alternative fuel prices on a weekly and monthly basis with regional and benchmarking for comparisons with conventional fuels.
Among the price information, an overview for selected biofuels, including bio-methanol as well as green ammonia will be found as well, DNV said.
Adrian Binks, Argus Media Chairman and Chief Executive, commented: "We are pleased to support DNV's efforts to further enhance transparency for maritime stakeholders as they plan investments to manage the energy transition."
DNV pointed out that until now most of the information on the platform has been updated by its own team. However, by expanding the data provision and gradually increasing the scope of the data, the company said it sees the platform as a great enabler for industry collaboration.
It revealed that, through participating in the crowdsourcing of information verified by DNV, contributing entities such as research institutes and universities will receive access to premium content on the AFI platform.
Hammer said: "We are further opening up the platform because collaboration and data transparency are essential in achieving cleaner, green shipping. As a digital and structured framework for collaboration and data sharing, we believe AFI can help the industry work together and take informed decisions. As we say about collaboration here at DNV, it is the fuel of the future."
The AFI platform covers both alternative fuel technology for vessels and bunkering infrastructure and provides a complete overview of the development and uptake of alternative fuels and technologies.
It allows maritime stakeholders to evaluate and analyse the uptake of alternative fuels and technologies through the use of data visualisation tools and also displays alternative fuels usage trends, including the number of vessels in operation, on order, or contracted using said fuels.
Source – https://www.offshore-energy.biz by Aida Cucuk