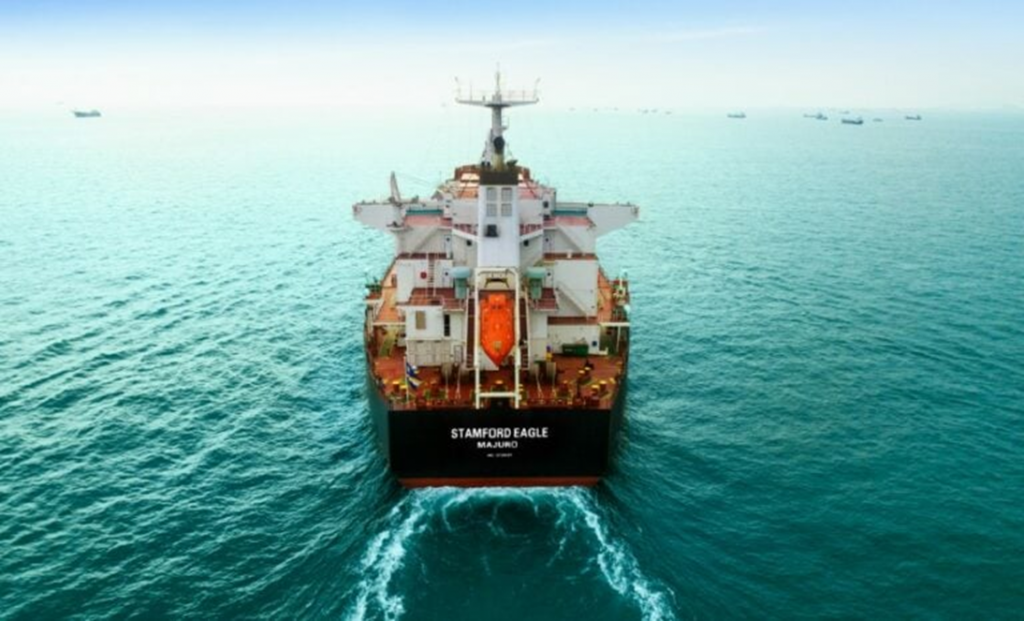 Three seafarers have been reported missing from Grebe Bulker, a bulker vessel managed by Eagle Bulk Ship Management Singapore.
The vessel is believed to have been boarded by pirates whilst in the inner anchorage of the Port of Owendo, Gabon, on May 2, 2023. The crew members were reported missing at 1:30 local time.
"The vessel had arrived from Nigeria and was awaiting loading instructions. Once it was discovered crew were missing, the ship was searched, and the local port authorities were informed. Security has been mobilised to the vessel, and a contingent of 17 crew remain safely onboard; unfortunately, we have been unable to locate the three missing seafarers," Eagle Bulk Ship Management Singapore confirmed in a statement to Offshore Energy.
"Our priority is the ongoing safety and welfare of the crew. Our thoughts are with the families of the missing seafarers during this challenging time, and we are updating them on the situation."
The company added it was working with relevant stakeholders and specialists to ensure the safe return of the crew as soon as possible.
This is the third incident over the recent period involving vessel hijacking in the region, highlighting the need for increased vigilance and extra security on ships.
Namely, as reported earlier, an oil-chemical tanker Success 9, was boarded at about 10 pm (Singapore time) on April 10, about 300 nautical miles (556km) off the coast of Abidjan, Cote d'lvoire.
The ship was located after five days and all 20 crew members were reported to be safe and in good health. The ship has since safely arrived at Abidjan port.
The boarding was reported on the back of the recent kidnapping of Monjasa Reformer's crew members.
The chemical tanker Monjasa Reformer also went missing for days after getting boarded by pirates on March 25, some 140 nautical miles West of Port Pointe-Noire, DR Congo. The vessel was located on March 30 90nm south of Bonny, Nigeria.
According to the French Navy, six crew members have been kidnapped by the pirates. The navy managed to locate the vessel Monjasa Reformer after a six-day search in the Gulf of Guinea.
Source – https://www.offshore-energy.biz by Jasmina Ovcina Mandra