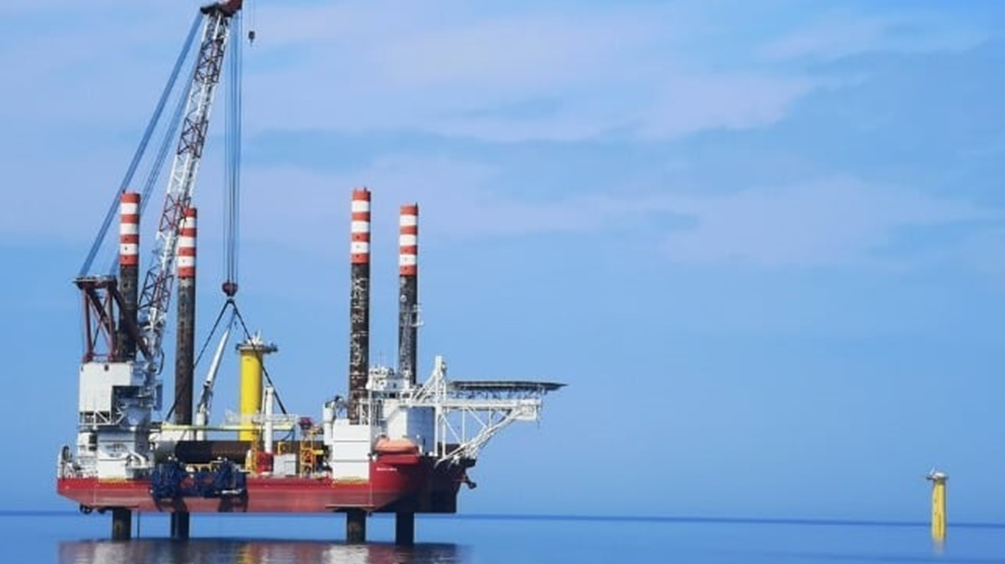 Eneti, which was launched in 2021 to focus on the offshore energy sector, and Transocean, a large provider of offshore contract drilling services for oil and gas wells, believe they can offer a unique solution to the lack of installation capacity for the emerging offshore wind energy sector. The companies reported that they are in negotiations to form a joint venture company that would repurpose existing offshore drilling vessels to engage in offshore wind foundation installation activities.
Under the plan that is currently being negotiated, the two companies are exploring the formation of a new joint venture for the offshore wind sector. They announced the execution of a memorandum of understanding indicating their intention to form a joint venture company.
They look to create new capacity for the industry while tapping the expertise of both organizations. According to the announcement, the joint venture would initially convert at least two fit for purpose floating vessels into offshore wind foundation installation vessels. Upgrades to the vessels would include a 5,200-ton crane and are expected to provide them with the capability to carry up to six 3,500-ton monopile foundations with a 12-meter diameter. They would also incorporate "certain other environmentally responsible and efficiency-enhancing operating features."
Eneti has been looking to add capacity while confronted with the high cost and timing of new construction. While they have two new wind turbine installation vessels ordered from Daewoo Shipbuilding and Marine Engineering, the company backed away from a plan to build a Jones Act-compliant vessel. In February 2022, Eneti said that talks with a U.S. shipyard were discontinued due to the high cost and design complications. The former Scorpio Bulker, however, also acquired Seajacks in 2021 to provide initial capacity in the sector. As of the beginning of February 2023, Eneti reported it has over $100 million in firm backlog with an additional $10 million of optional backlog. Demand continues to be strong with the restraints being capacity.
In an investor presentation, Eneti called the wind turbine installation sector a high-growth industry with a bottleneck. In addition to the vessel for turbine installations, foundation install capabilities are in strong demand. Eneti reports Seajacks International has installed more than 500 wind turbine foundation components at wind farms including in Japan, Germany, and Scotland. They currently have five vessels with the other two new constructions expected to be delivered in the fourth quarter of 2024 and the second quarter of 2025.
Transocean told investors in February that it believes the drilling industry was finally beginning a multi-year upcycle after a prolonged eight challenging years. Despite the largest annual backlog addition since before the industry downturn in 2014, the company however still reported a net loss attributable to controlling interest totaling $621 million for 2022. The backlog however nearly doubled standing currently at approximately $8.6 billion.
Transocean owns or has partial ownership interests in and operates a fleet of 37 mobile offshore drilling units consisting of 27 ultra-deepwater floaters and 10 harsh environment floaters. In addition, Transocean is constructing one ultra-deepwater drillship and holds a noncontrolling ownership interest in a company that is constructing one ultra-deepwater drillship.
The proposed joint venture looks to combine Transocean's experience operating a global fleet of dynamically positioned offshore drilling rigs on long-term contracts with Eneti's experience, through Seajacks International, in the installation market. According to Eneti, Transocean has three hundred-plus rig-years of experience.
Both companies would contribute operating expertise to the new company. They would also have rights to invest in the joint venture with additional partners.
Source – THE MARITIME EXECUTIVE