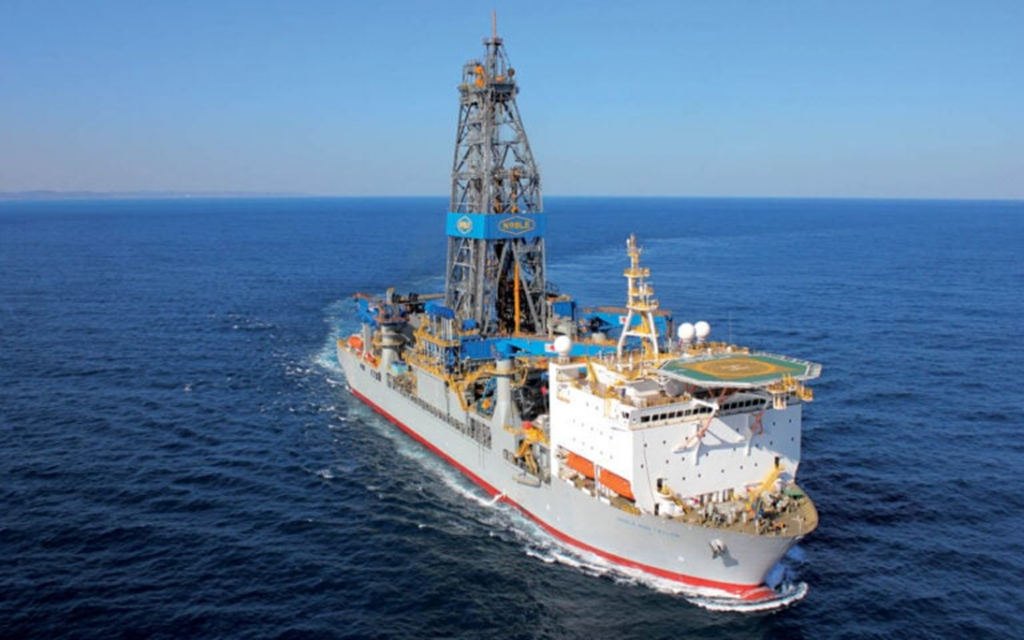 U.S.-headquartered energy giant ExxonMobil has made a new oil discovery at the Stabroek block offshore Guyana, which demonstrates continued exploration success and bolsters the block's hydrocarbon resources.
The new oil discovery, made at the Lancetfish-1 well on the Stabroek block, was disclosed on Wednesday, 26 April 2023, by ExxonMobil's partner on the block, Hess Corporation. The Stabroek block is operated by ExxonMobil's affiliate Esso Exploration and Production Guyana with a 45 per cent interest. The company's partners in the block are Hess Guyana Exploration (30 per cent), and CNOOC Petroleum Guyana (25 per cent). This block covers 6.6 million acres or 26,800 square kilometres.
Based on Hess' statement, the Lancetfish-1 well encountered approximately 92 feet of oil bearing sandstone reservoir. The well was drilled in 5,843 feet of water by Noble Corporations' Noble Don Taylor drillship. ExxonMobil's new discovery is located approximately 4 miles southeast of the Fangtooth discovery.
The 2013-built Noble Don Taylor drillship is of Gusto P10000 design. It can accommodate 210 people. This rig is capable of operating in water depths of up to 12,000 ft. The drillship's maximum drilling depth is 40,000 ft.
ExxonMobil's first two sanctioned projects off Guyana are Liza Phase 1 and Liza Phase 2 while Payara is the firm's third development, which will target an estimated resource base of about 600 million oil-equivalent barrels. The oil major's Payara project is on track to come online by the end of 2023.
According to Hess, the Prosperity FPSO, which will be deployed at the Payara development, arrived at the Stabroek Block, offshore Guyana, on 11 April 2023 and is targeted for start-up in the early fourth quarter while the hook-up and commissioning activities are already underway.
Furthermore, the U.S. player's fourth project, Yellowtail, which comprises six drill centres and up to 26 production and 25 injection wells, is expected to be on stream in 2025 with a gross production capacity of roughly 250,000 bopd, using the One Guyana FPSO.
In addition, ExxonMobil submitted for approval a plan for a fifth development, Uaru, to the government of Guyana in the fourth quarter of 2022. Pending the project sanctioning, the first oil is anticipated at the end of 2026.
A few months ago, Japan's MODEC secured a FEED contract for the Uaru FPSO, which will be able to produce 250,000 barrels of oil per day. It will have an associated gas treatment capacity of 540 million cubic feet per day and a water injection capacity of 350,000 barrels per day.
These projects are expected to enable ExxonMobil to have at least six FPSOs with a production capacity of more than 1 million gross barrels of oil per day online on the Stabroek block in 2027, with the potential for up to ten FPSOs to develop gross discovered recoverable resources.
Source – https://www.offshore-energy.biz by Melisa Cavcic