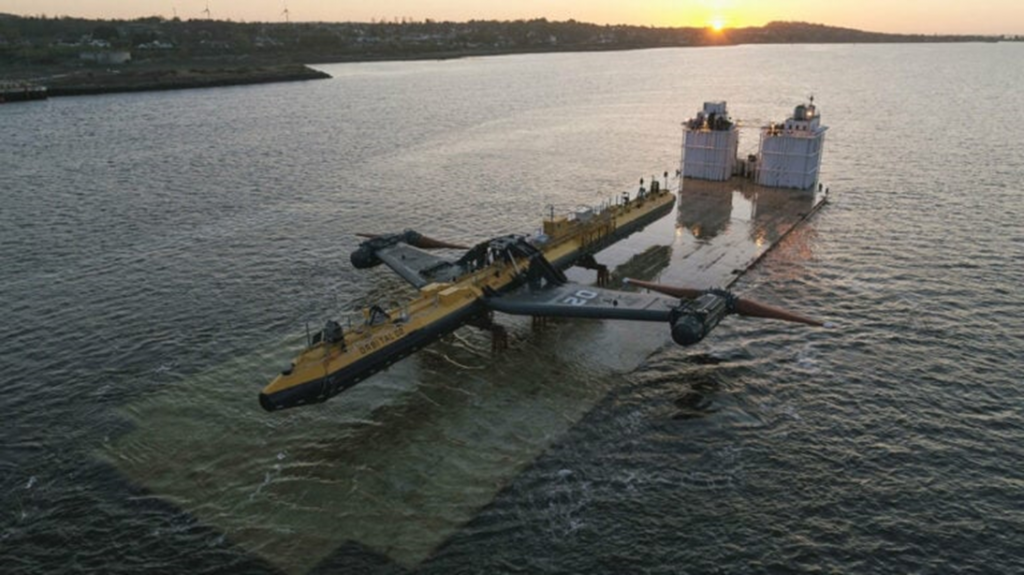 Global wave and tidal energy market was valued at $477.81 million in 2022 and is projected to generate a revenue of around $10 billion by 2031 at a compound annual growth rate (CAGR) of 43% during the forecast period, analytics and advisory company Astute Analytica found in its latest report.
The report focuses on the current and projected total energy production capacity, government investments, segmental analysis, challenges, competitive landscape, and market trends, highlighting the potential of wave and tidal energy as a critical component of the global renewable energy mix.
According to the analysis, as of 2021, the global installed capacity for wave and tidal energy was approximately 530 MW and is projected to grow at a CAGR of around 43% from 2023 to 2031, reaching a total installed capacity of over 2,238 MW by 2031. This growth is driven by technological advancements, increased investments, and favourable policies to promote the adoption of renewable energy sources.
The report notes that the European Union (EU) has allocated €300 million for wave and tidal energy projects between 2021 and 2027 under the Horizon Europe program, focusing on research, innovation, and market uptake while the U.S. Department of Energy (DOE) has provided more than $100 million in funding for wave and tidal energy projects in recent years, with plans to further support research and development initiatives.
Furthermore, the UK government has set aside £160 million for the development of tidal and wave energy projects, aiming to generate 30% of the country's electricity from offshore renewable sources by 2030 and the Australian Renewable Energy Agency (ARENA) has invested over AUD 50 million in various marine energy projects, including wave and tidal power.
While Ocean Energy Europe (OEE) recently published a report warning that Europe's industrial leadership in ocean energy is increasingly at risk, Astute Analytica found in its analysis that Europe was leading the wave and tidal energy market with 46% revenue.
"Europe's leadership in the wave and tidal energy market can be attributed to its strong commitment to renewable energy sources, significant coastal area, and the presence of major industry players. With a current installed capacity of approximately 245 MW and an expected capacity of over 2,200 MW by 2030, the region continues to lead the global market. The active involvement of European governments, the presence of key industry players, and promising locations for wave and tidal energy production will ensure the region's continued growth and success in the renewable energy landscape", the report stated.
Several leading key players identified in the report are based in Europe, including SIMEC Atlantis Energy (UK), Orbital Marine Power (UK), Tidal Lagoon Power (UK), OpenHydro (France), Andritz Hydro Hammerfest (Norway), Minesto (Sweden), and Ocean Energy Europe (Belgium).
Source – https://www.offshore-energy.biz by Ajsa Habibic