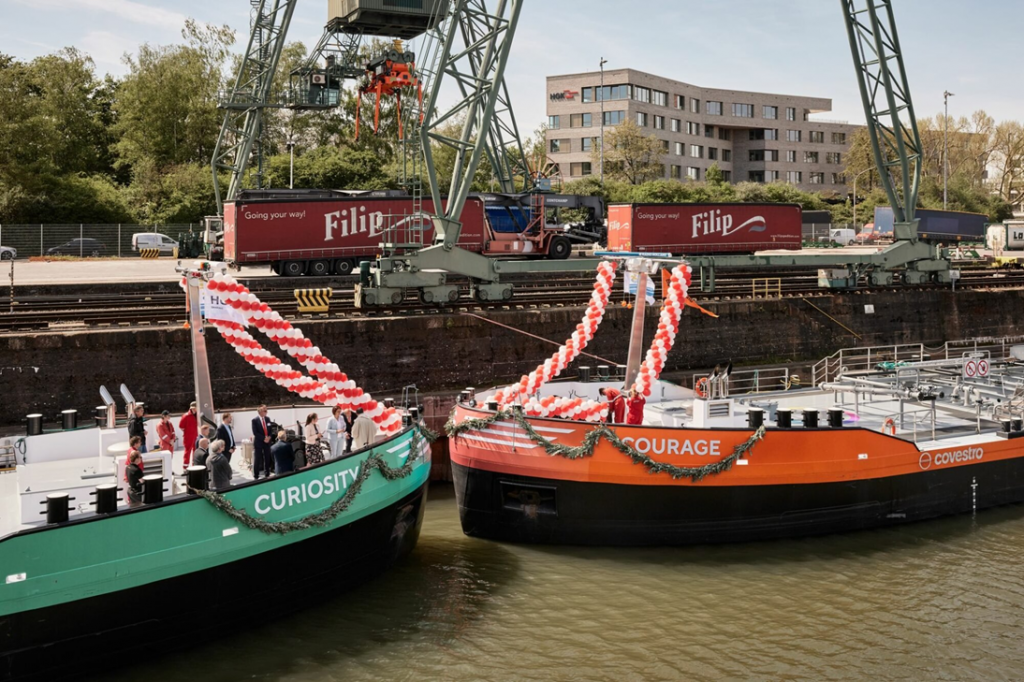 HGK Shipping, Hydrogenious LOHC Maritime and Hydrogenious LOHC Technologies have signed a Memorandum of Understanding (MoU) with the goal to develop a scalable solution to make hydrogen available as a source of energy on a large scale.
According to HGK, the technology is based on hydrogen, which is bound in a liquid carrier (LOHC – liquid organic hydrogen carrier).
The plan is to develop a demonstration vessel by 2028 and then put it into service, HGK said, adding it will be possible to propel the ship with a fuel cell, which is fed with energy from the hydrogen released from the LOHC.
In addition to the MoU signing, HGK also held a naming ceremony for two newbuildings.
The shipping company christened its new chemical tankers Courage and Curiosity in Cologne, Germany.
It thanked those involved in the project, adding: "We wish the crew a safe journey. God bless them and all who sail on them."
To remind, a few days earlier, HGK Shipping announced a long-term cooperation agreement with the Port of Rotterdam Authority to promote sustainable concepts for inland waterway services leading to and from seaports.
As disclosed, the document primarily focuses on the energy revolution and logistics for hydrogen, as well as reducing CO2 emissions by using innovative drive concepts and digitalisation.
Source – https://www.offshore-energy.biz by Aida Cucuk