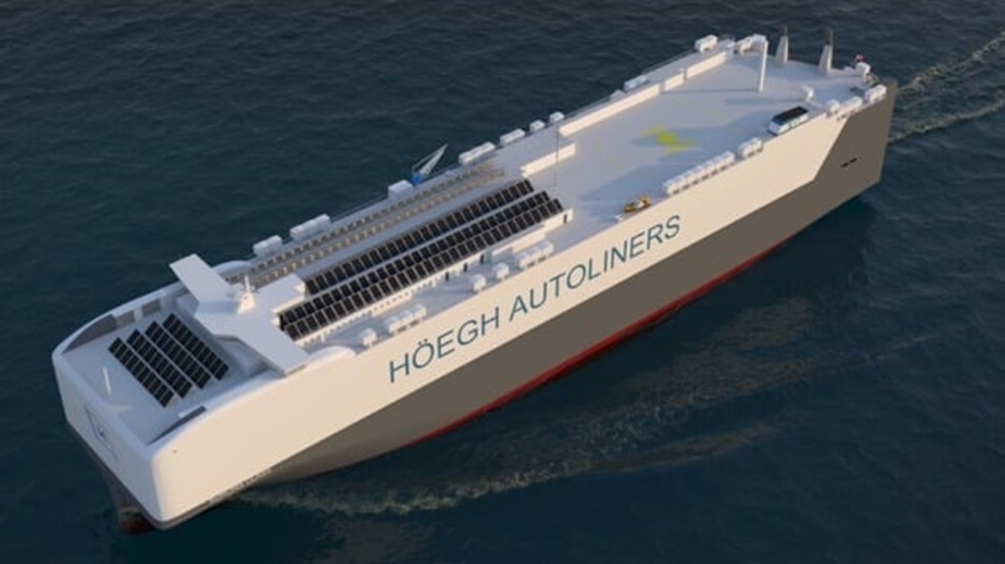 Höegh Autoliners has taken another step toward the introduction of some of the industry's first, large, ocean-going ammonia-fueled vessels. The vehicle transport company has formed a partnership with a Norwegian company called North Ammonia for the supply and delivery of green ammonia a planned production facility in Norway expected to start commercial operations in 2027.
The supply agreement is the next step for Höegh Autoliners which has committed to powering at least five percent of its deep-sea operation with green ammonia by 2030, The company expects its vessels will consume at least 100,000 metric tons of green ammonia starting in 2030.
The green ammonia is meant as a supply for Höegh Autoliners' ammonia-ready dual-fuel Aurora class vessels. The company entered into a construction contract with China Merchants Heavy Industry in January 2022 for four vessels and an option for four more. When delivered, the vessel's multi-fuel engine will run on marine gas oil (MGO) and LNG. With modifications, the company said the vessels can transition to use ammonia or methanol.
Designed to carry up to 9,100 cars, the Auroras are also designed for future cargo including strengthened decks and enhanced internal ramp systems that enable electric vehicles on all decks and more flexibility for heavier project cargo. Delivery is scheduled to start in the second half of 2024 and continue at six-month intervals.
"The fact that green ammonia is becoming a totally viable maritime fuel is a game-changer for our industry. We believe it will set the standard for others to follow," said Sebjørn Dahl, COO of Höegh Autoliners. "I thought this development would be achievable in 10 years' time. But technology is moving faster than expected and the future is here."
North Ammonia was established by Grieg Maritime Group and Arendals Fossekompani in 2021. The aim is to make green ammonia available on a large scale. The company selected a production site in Eydehavn at the Port of Arendal as the location for production, storage, and export infrastructure. According to company executives, the site is strategically positioned as a pathway to Europe and an ideal location for green ammonia production with efficient access to the power grid and supply of renewable power. The company is a joint venture between Vergia, part of Arendals Fossekompani, and Grieg Edge.
The target for the commencement of operations is in 2027. The bunkering location for the green ammonia in the partnership with Höegh Autoliners is likely to take place in the Amsterdam-Rotterdam Antwerp area. The distribution of the green ammonia to bunkering locations in Europe may be provided by Grieg's future ammonia bunkering vessels.
Source – THE MARITIME EXECUTIVE