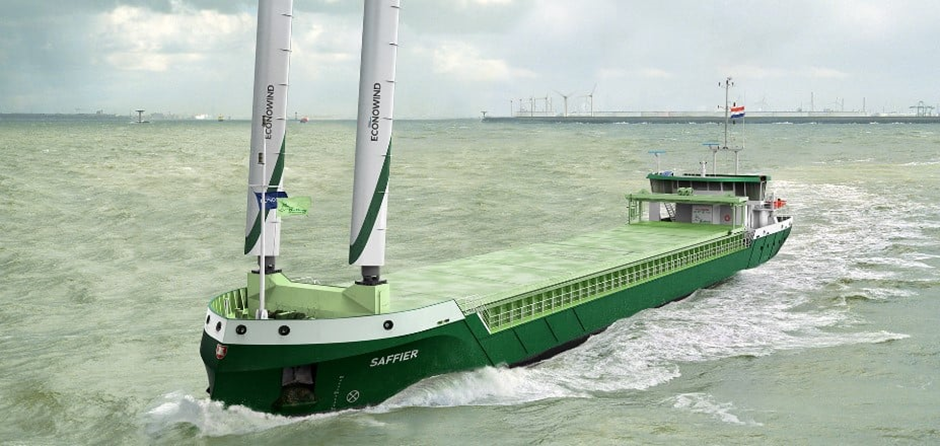 Dutch shipbuilder Holland Shipyards has won a contract to build two coasters for compatriot De Bock Maritiem thus expanding its footprint in the shortsea market.
The 3.600 DWT vessels, designed by Conoship, will transport dry cargo and have a low air draft, making them suitable for inland waterways and the Rhine as well. The vessels will measure 88,00 by 13,20 m and have a cargo hold capacity of 5.100 m³.
The emissions of these vessels will be cut by 50%, and the total energy efficiency will be 30% higher than the international standards (Energy Efficiency Design Index) through diesel-electric propulsion, an optimized propeller and hull shape, and low power.
The design of these vessels is modular, and the generators are located in an easily accessible space, which makes the vessel prepared for potential future conversions. The E-room will remain the same even after such a conversion.
"Holland Shipyards Group is pleased to work with organizations to create a more environmentally friendly maritime industry, and these two vessels are a testament to the progress they have made," the shipbuilder said.
The latest contract comes just a month after De Bock Maritime ordered two diesel-electric coasters from the yard. De Bock Maritiem has attracted ABN AMRO Bank N.V., a signatory of the Poseidon Principles, as a partner on the project due to the vessels' environmental characteristics.
Conoship's 3,600 tdw design is ready for wind-assisted propulsion, as it is prepared for the placement of two Econowind VentiFoils®, enabling for estimated fuel consumption and CO2 emissions reduction by abt. 10%, depending on the sailing route.
Source – https://www.offshore-energy.biz by Jasmina Ovcina Mandra