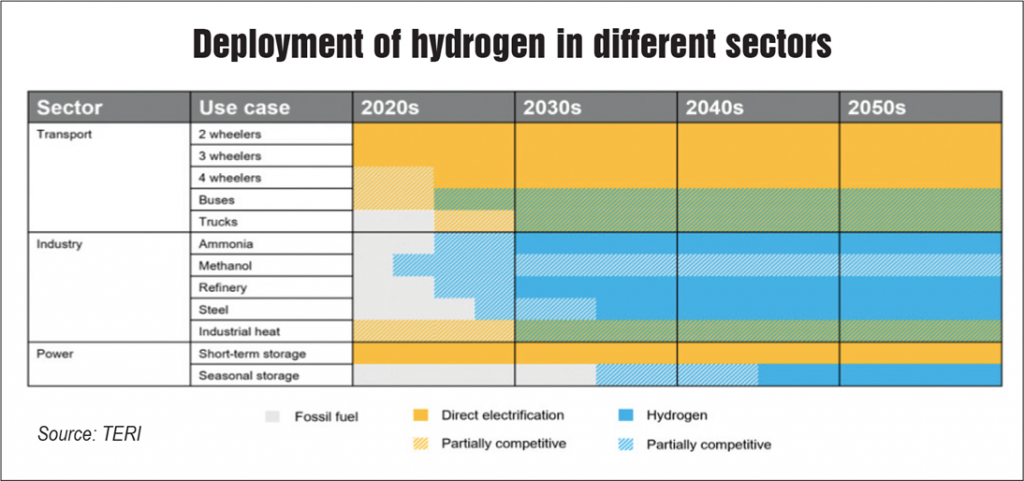 India's Minister for Ports, Shipping, and Waterways, Sarbananda Sonowal, introduced on Wednesday the 'Harit Sagar' Green Port Guidelines during a ceremony in New Delhi.
The launch of these guidelines marks a significant milestone in India's journey towards achieving its Zero Carbon Emission Goal by 2070, as outlined by the ministry.
The Harit Sagar Guidelines – 2023 embody a holistic approach to port development, operations, and maintenance, emphasizing the concept of 'Working with Nature' and minimizing the impact on the harbor ecosystem's biotic components. The guidelines strongly emphasize the adoption of clean and green energy sources in port operations, while also focusing on the development of storage, handling, and bunkering capabilities for environmentally friendly fuels such as green hydrogen, green ammonia, and green methanol or ethanol.
During the occasion, Minister Sonowal highlighted that ports in India are actively undertaking green initiatives and playing a crucial role in fulfilling the "Panchamrit" commitments announced by Prime Minister Narendra Modi.
The Harit Sagar Guidelines – 2023 provide a comprehensive framework for the country's major ports, empowering them to devise action plans that ensure measurable reductions in carbon emissions within specific timelines.
The ministry said that the objective of guidelines is to minimize waste through Reduce, Reuse, Repurpose and Recycle approach to attain zero waste discharge from port operations and promote monitoring, based on environmental performance indicators.
This also covers aspects of the National Green Hydrogen Mission pertaining to ports, development of green hydrogen facilities, LNG bunkering, offshore wind energy, etc, and provides provision for adopting the global Green Reporting Initiative (GRI) standard.
In line with the guidelines, India wants to establish green hydrogen bunkering and refueling at major ports by 2035.
"The launch of the Harit Sagar Green Port Guidelines is a significant step towards achieving our sustainability goals. These guidelines have been formulated with the aim of promoting environmental friendly practices across all our ports, " said Shri Shripad Naik, MoS, MoPSW during the event.
'"Our four major ports Deendayal Port, Visakhapatnam Port, New Mangalore Port and VOC Port are already generating renewable energy more than their demand. From now onwards our ports will be able to evaluate themselves on the environmental indicators to know their capability in the environmental aspects," said Shri Sudhansh Pant, Secretary, MoPSW.
India's major ports received awards for their outstanding performance and incremental improvements on the occasion. Deendayal Port, Kandla secured the Best Absolute Performance for handling the highest cargo volume, while Paradip Port achieved the highest cargo growth rate, earning the Best Incremental Performance award. Paradip Port also received the prestigious Best Port Award for its overall stellar performance.
The country has also recently revealed plans to become a global hub for green shipbuilding by 2030 and is launching a Green Tug Transition Programme as part of the strategy.
The programme will start with green hybrid tugs which will be powered by green hybrid propulsion systems and subsequently adopt non-fossil fuel solutions like methanol, ammonia, and hydrogen.
The target has been set for the initial green tugs to start working in all major ports by 2025. At least, 50% of all the tugs are likely to be converted into green tugs by 2030, helping the country considerably reduce emissions as it moves towards achieving sustainable development.
Source – https://www.offshore-energy.biz by Jasmina Ovcina Mandra