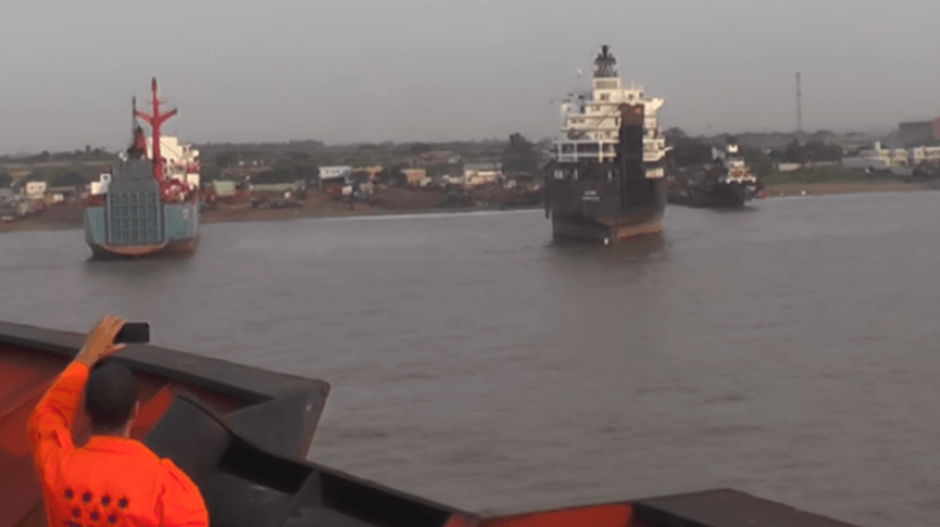 India's government is preparing to impose a remarkable set of vessel age restrictions on all ships handling Indian cargo, according to The Economic Times.
The restrictions would prevent Indian owners from buying and registering any ship over 20 years of age and would require deregistration after 25 years. Passenger vessels would be exempt.
Similar restrictions would be applied to foreign-flag tonnage when engaged in handling "EXIM/coastal cargo" at Indian ports or providing maritime services in the Indian EEZ. In addition, any foreign ship competing for Indian cargo would have to be less than 20 years old.
The impact on Indian shipowners remains to be calculated. By way of comparison, if a 25-year hard limit were applied to the U.S. coastwise merchant fleet, it would be reduced in size by one quarter.
The new rules appear to be aimed at an unwanted practice in Indian government-subsidized shipping, according to the Economic Times. Indian-flagged vessels are eligible for a subsidy of 5-15 percent on top of their charter rates when they move cargoes for India's state-owned enterprises. Charterers have reportedly favored cheaper, older tonnage to compete for these subsidies, leading to a reduction in average vessel quality.
"There is a need for review and to specify certain requirements to enable registration/operation of quality tonnage under the Indian flag," the Directorate General of Shipping explained in a preamble.
The order could also have an effect on the recent influx of aging tankers into the Indian market. Indian owners have been buying older tanker tonnage at a rapid clip over the past year. According to VesselsValue, one new firm grew from zero ships to 25 aging ships in nine months, including nine tankers added in the month of December alone.
While the new rules might crimp the growth goals of some shipowners, one group of Indian maritime industry players could stand to benefit. Older vessels are the lifeblood of Alang's ship recycling industry, and a ban on aging tonnage could prompt scrapping.
Source – THE MARITIME EXECUTIVE