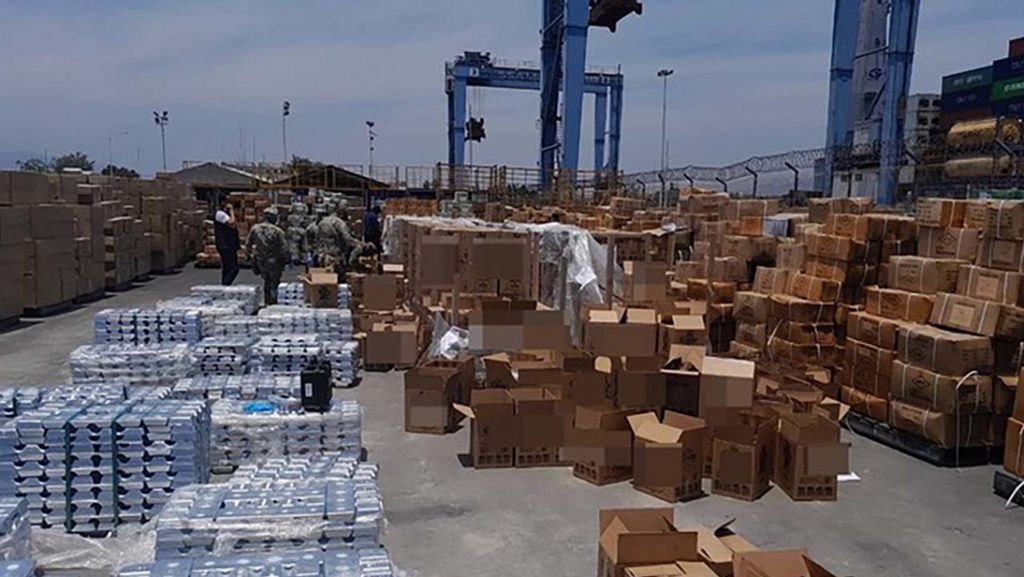 The Mexican Navy has seized a massive haul of methamphetamine in liquid form at the port of Manzanillo, the service announced Monday.
Over the weekend, Mexican Navy inspectors examined a consignment of 11,500 bottles of tequila. Its brown color was consistent with aged "anejo" tequila, but the appearance did not fool the inspectors' drug dog, which alerted to the shipment. On examination, the inspectors found that the tequila bottles were actually filled with liquid methamphetamine. All told, the bottles contained about 8,600 kilos of meth in liquid form.
Liquid meth is powdered meth that has been dissolved in water. It is a common disguise used by Mexican smugglers, and liquid meth is routinely seized at the southern border, where most of the U.S. supply is imported. The brown-colored, poisonous fluid has been captured inside gas cans, five-gallon buckets, pumpkins, juice bottles, coconut water cartons and moist towelettes, among other products. Meth can be consumed by the end user in dissolved form, but dealers often boil off the water used for smuggling and recover the powdered methamphetamine for retail sale.
Mexico is the top producer of methamphetamine for the American market. So far this year, the Mexican Navy has seized and destroyed about 115 tonnes of meth, the agency said in a statement.
The Mexican military took over customs inspections at the nation's land and maritime ports of entry in 2020, with an emphasis on curbing illegal activity at Manzanillo, a smuggling hub for the Cartel de Jalisco Nueva Generación (CJNG). This controversial change was instituted to put a halt to corruption, according to Mexican President Andrés Manuel López Obrador.
Source – THE MARITIME EXECUTIVE