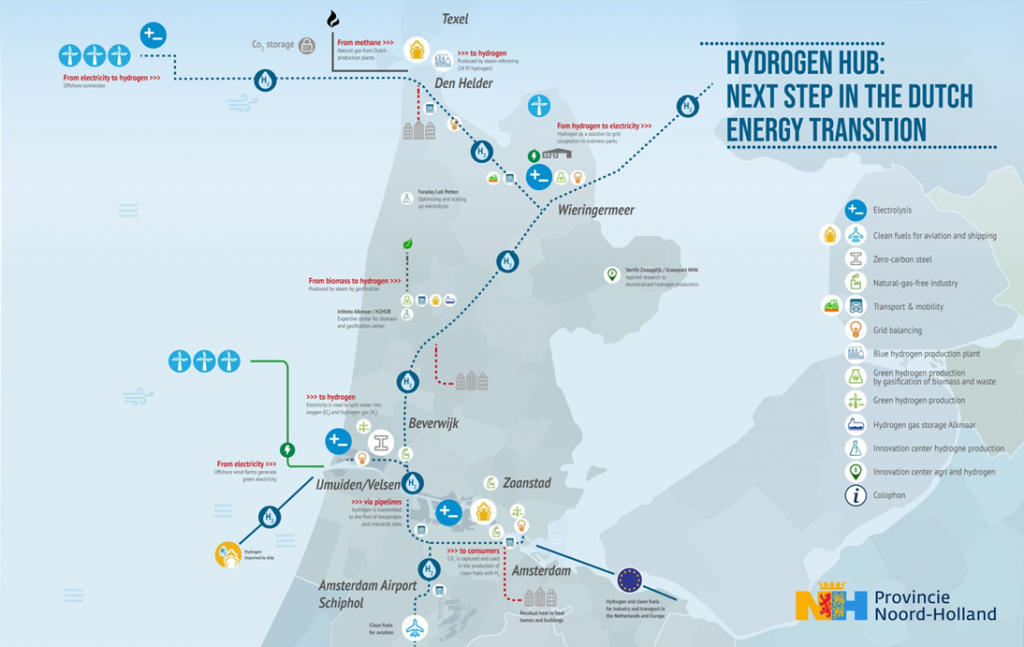 Netherlands' North Holland province has announced that a combination of clusters in the North Sea Canal area and North-Holland-North have obtained the European status of Hydrogen Valley.
With the awarding, the region is now officially a part of the European sustainability programme, which according to the North Holland province, has the advantage of better access to knowledge and financing from Europe, which can accelerate the process of making the energy supply more sustainable.
To note, the status is a European award for regions that make a distinctive commitment to developing an energy system based on sustainable hydrogen.
Edward Stigter, Deputy of the province of Noord-Holland and Chairman of the Board Committee on Energy Transition North Sea Canal Area, stated: "Assigning Hydrogen Valley status is a great step, as we can accelerate the process of making the region more sustainable. It is great to be able to scale up our plans for the province with the help of Europe. Hydrogen not only contributes to achieving the climate goals but also provides cleaner air for our residents compared to fossil fuels."
North Holland province said that it is ideally positioned for an acceleration region in the European transition to hydrogen as the region has no less than three seaports that are important for the landing, import, transport and storage of sustainable energy. Furthermore, the province noted that the seaports, in combination with Schiphol airport, the waterways, rail and pipeline connections and connection to the national hydrogen network, function excellently for consumption in the region and the transit of sustainable energy to neighbouring regions and countries.
The province also pointed out that besides various initiatives for the production of hydrogen, the region houses Europe's largest hydrogen research facility, and moreover, it has a strong innovation and knowledge cluster on energy transition, including Techport in the IJmond, Investa in Alkmaar, the Science Park in Amsterdam and the Energy Transition Campus Amsterdam.
Hydrogen valleys are regional ecosystems that link hydrogen production, transportation and various end uses, and a large number of regions and projects in Europe have Hydrogen Valley status. According to the European Commission, the valleys are an important instrument to make the energy supply more sustainable and to become less dependent on energy from outside Europe.
At the beginning of 2023, the Clean Hydrogen Partnership, a public-private partnership supporting research and innovation activities in hydrogen technologies in Europe under the Horizon Europe Programme, announced it will invest €105.4 million for funding nine hydrogen valley projects across Europe.
Source – https://www.offshore-energy.biz by Aida Cucuk