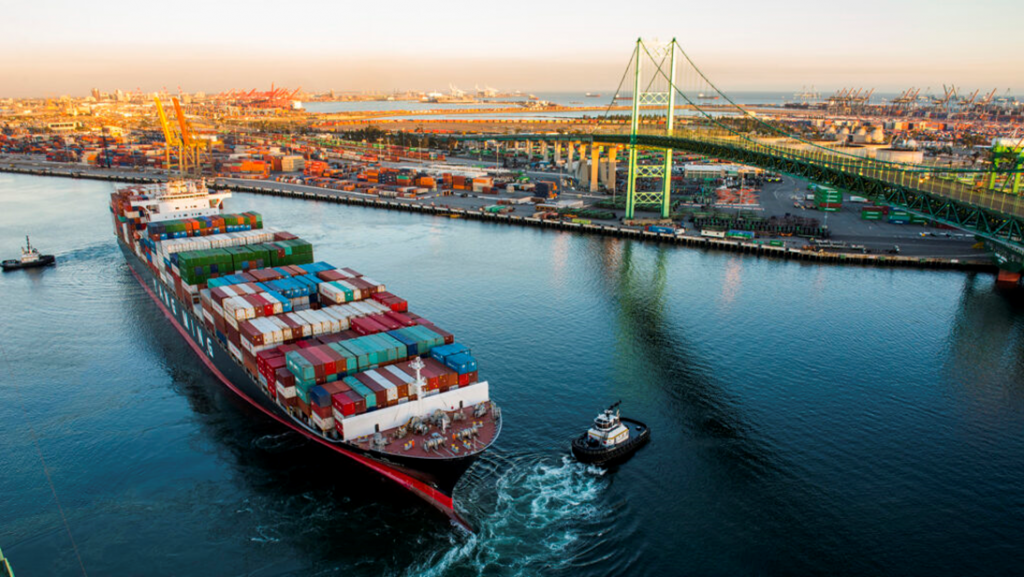 The Long Beach City Council has passed a Ship It Zero Resolution, which calls on top maritime importers to adopt emissions-reducing technologies and make port calls to the San Pedro Port Complex on zero-carbon ships by 2030.
This resolution brings together the city councils governing the U.S. largest ports, Los Angeles and Long Beach, in an effort to reduce pollution in the surrounding communities.
"Fossil-fueled shipping contaminates our beloved Long Beach community with asthma and cancer-causing pollutants, contributing to up to 8 years shorter life expectancy on the Westside of Long Beach compared to the Los Angeles County average," said Dawny'all Heydari, Climate Campaign Manager for Advocacy, Pacific Environment.
"We thank Mayor Richardson and our City Council for calling for accountability from maritime importers – and, we urge our leaders to take their advocacy a step further and demand accountability from the Port of Long Beach itself, by banning new fossil fuel production or bunkering infrastructure on port property to prepare and accelerate the race to zero-emissions."
"We applaud the actions by the Long Beach City Council to move shipping in America's largest port complex to zero emissions and to hold retailers accountable for their emissions. Ship It Zero calls on big retailers, like Target, IKEA, Home Depot and Amazon and brands across a spectrum of industries, from fashion to tech, to increase their targets to achieve 100% zero-emission shipping by 2030. Retailers, local, city and states must act now and rapidly clean up shipping to ensure a healthier, cleaner tomorrow for our communities and our oceans," said Kendra Ulrich, Shipping Campaigns Director for Stand.earth.
As home to the largest port in the nation, Los Angeles County receives 40% of all containerized cargo imports to the United States coming through the Ports of Los Angeles and Long Beach, making the surrounding communities particularly vulnerable to deadly pollutants.
The Ports of Los Angeles and Long Beach handled the largest share of company cargo imports investigated by the latest Ship It Zero study, with over 40% of imports by twenty-foot equivalent (TEU) and 35.5% of total carbon emissions created through these companies' maritime imports to the U.S. This shows that the Ports of Los Angeles and Long Beach continue to have an outsized responsibility to act to catalyze the clean energy transition in shipping and end ship pollution at the ports.
A similar resolution by Los Angeles Councilmember Nithya Raman unanimously passed in November of 2021, and a Minneapolis Ship It Zero resolution by City Council President Andrea Jenkins and City Councilmember Robin Wonsley-Worlobah unanimously passed in September of 2022.
Source – https://www.offshore-energy.biz by Jasmina Ovcina Mandra