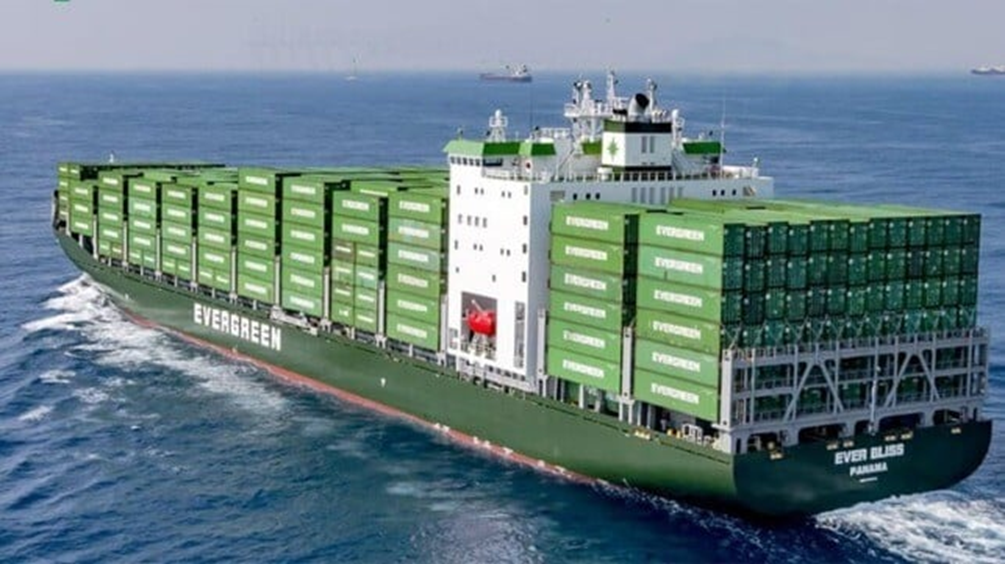 Evergreen Lines confirmed to the media in Manila in the Philippines that one of its containerships was briefly boarded by robberies while in the port's anchorage. While none of the crew was seriously injured, it is being considered an unusual incident and is being investigated by the authorities.
One of the line's smaller containerships, a B-Tyle vessel was boarded by an unknown number of robberies. The vessel, the Ever Boomy (37,300 dwt) arrived in the Manila anchorage on April 3 on her normal route which had included port calls in China and Taiwan. The vessel was laying in the outer anchorage waiting for its berth. Built in 2018, the vessel is 695 feet long with a capacity of 2,880 TEU.
The robbers came aboard the vessel and were discovered around 0200 on the morning of April 5 while the containership remained at anchor. An able seaman on watch on the deck was accosted by the boarders. He was assaulted and tied up. Unconfirmed reports in the newspapers said at least one crewmember was also threatened with a knife and that the sailor who was tied up feared they might attempt to throw him overboard. The media indicates that the crewmember was able to free himself.
Evergreen in its statement said that the captain of the Ever Boomy immediately notified the Philippine Coast Guard and Panama as the ship's flag state. The Coast Guard and local authorities came to the vessel and confirmed the safety of the crew. Evergreen said that no one was injured, and a search of the ship showed that there was no major property loss.
The Ever Boomy was able to proceed to the terminal. The vessel departed, today, April 6, on its normal route bound for Thailand.
These types of boardings by robbers are more common in other parts of Asia and other anchorages around the world. ReCAAP ISC, which is the reporting agency for maritime incidents in Asia, issued an update at the end of March showing that there were four boardings reported in the last five days of March in the eastbound lanes of the Singapore Strait in an area near Indonesia. Engine spares were stolen in one incident and spare parts for the fuel pumps were stolen in another incident. ReCAAP and other security agencies have repeatedly warned of the dangers in the area. The agency highlights that a total of 18 incidents were reported in the Singapore Strait since January 2023 and the danger remains as none of the perpetrators have been arrested.
Source – THE MARITIME EXECUTIVE