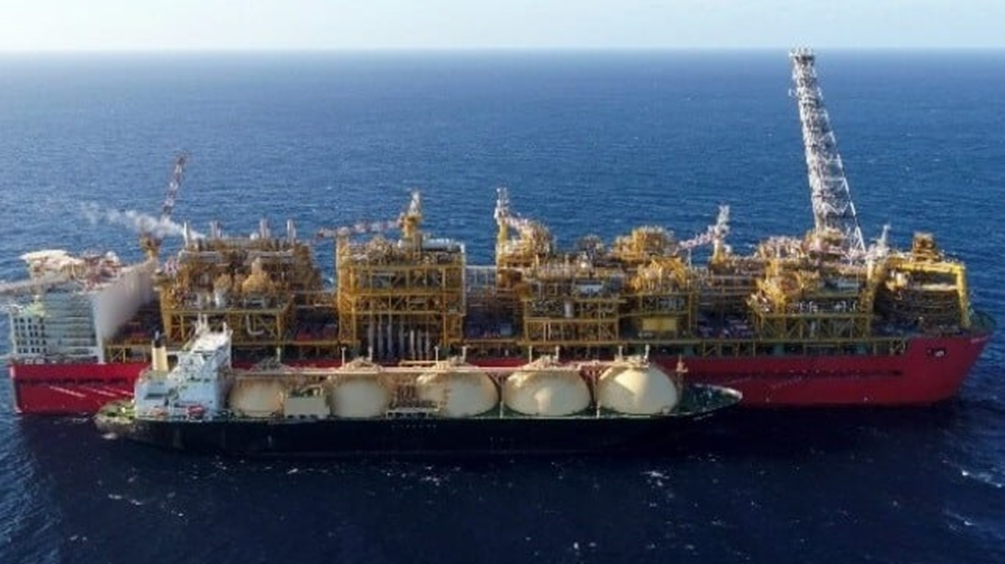 With strong demand continuing for offshore energy production, Samsung Heavy Industries and MISC Berhad used an energy industry trade show earlier this week in Houston, Texas to highlight their designs for future production units. Samsung looks to build on its leadership with Floating Liquified Natural Gas Product Facility (FLNG) while MISC presented a design for the first future-ready Floating Production Storage & Offloading Unit (FPSO) for the oil sector. While addressing different market segments, both companies highlighted the improved efficiency and economics their designs would bring to the market.
Samsung's Next-Generation FLNG
SHI reports it developed its next-generation FLNG model to target customers that want quick and efficient deployment. FLNGs they highlight are for customers looking for a faster-to-deploy solution and more economical than onshore plants. They also provide the customer with greater flexibility in their operations. The new design has received Approval in Principle from DNV.
A key element of the new design is standardization including in the shape of the LNG cargo facilities and for the vessel. Standardizing the with and height of the hull, Samsung says permits the design to easily expand from 180,000 to 245,000 cbm of capacity. It also shortens the engineering design period making it possible to build and deploy the unit quicker. It is also designed with a stable structure to support about 50,000 tons of upper plant facilities including natural gas liquefaction modules.
"MLF-N is the best solution to meet customers' needs who want easy, simple, and fast LNG development," said Haeki Jang, CTO of SHI, noting that Samsung has established a lead in the market. SHI has won four out of the last five new orders for FLANG vessels placed worldwide. The company built the Shell Prelude, the world's largest existing FLNG, and is now applying some of the new designs to the recently won order from Petronas. The Malaysian energy company recently awarded the contract for its first near-shore FLNGs to a team led by Samsung.
MISC's Future-Ready FPSO with Mega-Module
MISC is also highlighting the opportunities to achieve greater economic viability and eco-efficiency by adopting new design approaches for the FPSO segment. Their design would incorporate eight Mega-Module topsides which they report would minimize interfaces and improve system integration. Their design approach MISC says will reduce the overall engineering, procurement, construction, installation, and commissioning (EPCIC) schedule and optimizes the capital expenditure.
The design comprises a double-sided single-bottom hull and has been engineered to accommodate The topside mega-modules, with a riser balcony at the port side that can hold up to 51 riser slots. It is designed as a spread moored FPSO with a design life of 35 years. The topsides process and utility systems can process 225,000 bopd, 424 MMScfd of gas with 250,000 bpd of Water Injection and treat up to 60 mol% CO2 in the well stream. MMEGA is capable of storing 2 million bbls of oil and offloading 1 million bbls of oil in 24 hours.
In addition to being one of the largest FPSOs on the market, the design is future-ready incorporating sustainable technologies. With Combined Cycle Power Generation and an all-electric drive, MISC says it has the potential to reduce CO2 emissions by nearly 40 percent per barrel. The design has been granted Approval in Principle by ABS.
Source – THE MARITIME EXECUTIVE