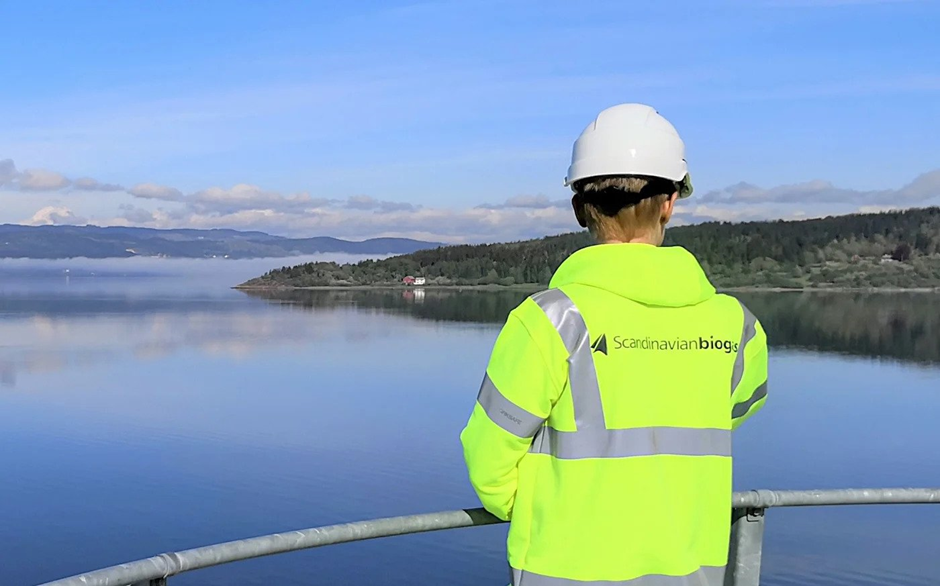 Swedish biogas producer Scandinavian Biogas, in collaboration with local farmers, is building a large-scale biogas plant in Mönsterås in Kalmar County.
The facility, with an estimated production capacity of 120 GWh, will produce liquefied biogas (bio-LNG) with manure as feedstock.
The production is planned to start in Q4 2024 and the liquefied biogas will mainly be sold as fuel to the transport sector – maritime and heavy transports.
Swedish Environmental Protection Agency's (Naturvårdsverket) Climate Leap Initiative (Klimatklivet) granted the project SEK 154 million (around $15 million) in economic support in 2021, which is within the framework of announced growth and production capacity targets for the year 2024.
The biogas project in Mönsterås was initiated by local farmers in 2016, and Scandinavian Biogas got involved two years ago. The parties formed a jointly owned company with the responsibility to design, build, and manage the planned biogas plant. Scandinavian Biogas owns an estimated 86% of the production company Scandinavian Biogas Mönsterås AB, while the remaining 17% is owned by the local farmers through their company Mönsterås Biogas AB.
According to Scandinavian Biogas, this will be the first in the line of projects that the company will develop in collaboration with local farmers.
The biogas plant will be delivered by the Portuguese company Efacec SA in consortium with the Swedish company Multibygg AB. The facility for gas upgrade and liquefaction will be delivered by the Swedish company Wärtsilä AB.
"We have worked for many years to find a sustainable solution for our operations as the production of manure has become a limitation for us. The collaboration with Scandinavian Biogas brings us a solution that will manage the normal methane emissions, while simultaneously lowering the carbon dioxide emissions in the transport sector. There will be considerable environmental benefits from the local production of food when taking the whole cycle into consideration", said Olof Boson, a farmer and Chairman of the Board of Mönsterås Biogas.
"It feels good to finally have everything in order and that we have received a green light to start the project. The farmers need this biogas plant in order to be able to further develop their operations and our customers in Europe are in great need of fossil-free gas", added Michael Wallis Olausson, Chief Growth Officer at Scandinavian Biogas.
According to the company's CEO, Matti Vikkula, this project marks another important step towards the long-term vision of a total production capacity of 3 TWh by the year 2030.
Source – https://www.offshore-energy.biz by Ajsa Habibic