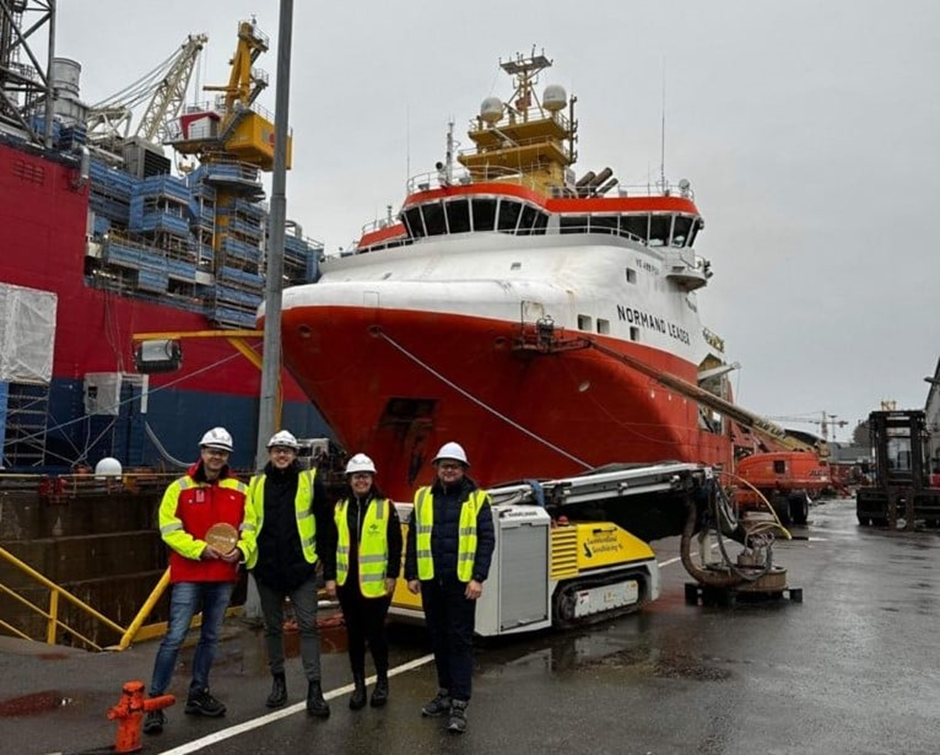 Solstad Offshore's platform supply vessel (PSV) Normand Leader has saved 29 per cent of emissions and fuel consumption compared to a normal transit and only minor vessel speed alternations.
Solstad said it had worked with partner VPS Decarbonization over the last weeks to use data analytics to save as much fuel and emissions as possible during the vessel's long transit.
Historical data was used to determine optimal transit speed, and the crew on board the 2013-built Normand Leader used several measures to reduce fuel consumption, including optimization of trim and draft, autopilot settings, stopping unnecessary auxiliary equipment, and reducing the number of engines adequately to the sea conditions.
Before starting the transit, hull optimization was performed, and made sure vessel drag was reduced to a minimum. To create crew engagement, the VPS software MARESS where users can define the transit goals and continuously follow the performance was used.
The Norwegian firm stated that the "incredible" success was due to excellent seamanship and data analytics.
"Projects like this will help us to be better and more efficient. It is a win-win situation for Solstad, the environment and our clients. Initiatives and findings will ultimately be digitized in the above-mentioned software MARESS, which will benefit all users," said Svein Erik Isaksen, Sustainability Advisor at Solstad.
Investing in battery hybrid systems for its vessels is one of Solstad's measures taken to achieve the target of 50 per cent emission reduction by 2030.
In September 2022, the company announced that its construction support vessel (CSV) Normand Ocean had been saving more than 25 per cent fuel since the installation of a battery and shore power system.
The Norwegian shipping company last month won five-year contracts with Equinor UK for two of its PSVs, with one vessel set to be upgraded with a battery-hybrid system and shore power.
Source – https://www.offshore-energy.biz by Nadja Skopljak