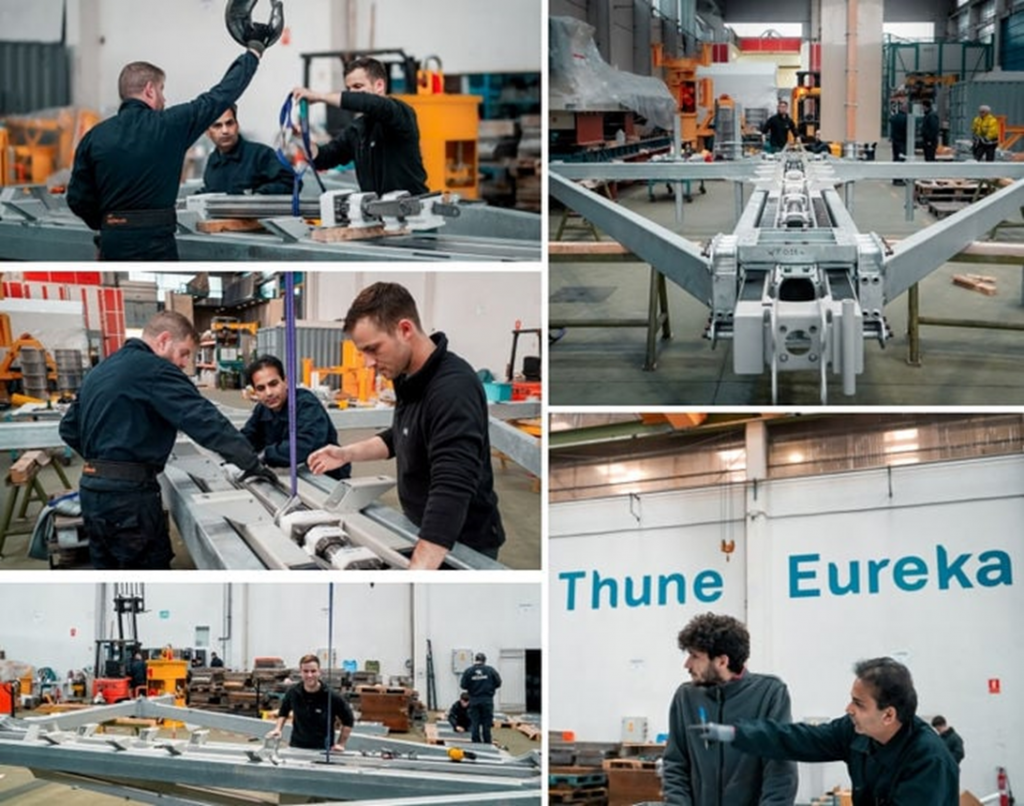 Danish company Wavepiston has made progress on the assembly and testing of its wave energy collectors ahead of deployment offshore Canary Islands.
Wavepiston's team, together with the manufacturer Thune Eureka, are working at the Galician factory to produce the energy collectors for deployment at the company's first full-scale demonstration site at the Oceanic Platform of the Canary Islands (PLOCAN).
The company's wave energy system consists of energy collectors placed in the ocean. The energy collectors produce pressurized seawater which is transported to the shore where power generation and reverse osmosis units for desalination are located.
The assembly and factory acceptance test of the energy collectors for wave energy system are currently ongoing at Thune Eureka, before moving to Canary Islands to form a wave energy-powered desalination system.
"Seeing our first fully assembled energy collector is a gratifying reward for the dedication and years of hard work put in by the Wavepiston team. Once the factory acceptance test is complete, the energy collectors will be transported to Gran Canaria for final assembly before installation at sea," Wavepiston said in a statement.
To remind, Wavepiston recently secured €2 million from 1079 investors through crowdfunding campaign, which will support the technology demonstration in Canary Islands as well as other company's business activities.
"We are very grateful to all the investors that have joined us in this campaign. We also appreciate our followers, stakeholders, supporters and partners that followed our journey and helped us reach our goal.
"Raising €2 million in this round will allow us to move confidently toward the next steps. Currently, we are finalizing the assembly of our first energy collectors, in preparation for our full-scale demonstration in Gran Canaria. This will be a major milestone for Wavepiston," said Michael Henriksen, CEO of Wavepiston.
Source – https://www.offshore-energy.biz by Amir Garanovic