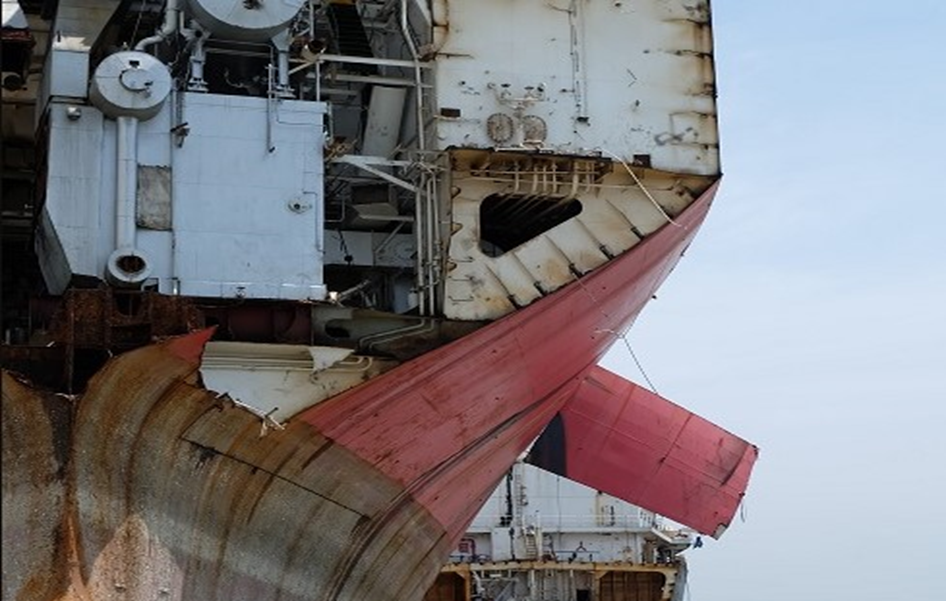 Wreckdock, a Jubail-based offshore vessel recycling company, has revealed plans to develop a safe and sustainable facility in Saudi Arabia for the circular demolition of vessels.
The company plans to build four drydocks from 350 meters to 500 meters long with eight quays equipped with heavy-duty cranes, magnets, and other machinery that would be used to dismantle end-of-life vessels within two weeks. The facility will also include a fully serviced labor compound for its employees.
The dismantling process will target recycling all the raw materials and trading them to the company's suppliers for a new life. The facility will be compliant with industrial requirements such as BIMCO Recyclecon, The Hong Kong Convention, and the EU's Ship Recycling Regulation, Wreckdok explained.
"Wreckdock expects to dismantle and recycle 48 to 52 end-of-life vessels annually in its brand-new sustainable and responsible facility," the company said, calling for investors to join and get involved in the venture.
Under the plan, every incoming vessel will have a recycling project plan, including the inventory report of hazardous materials. Once the demolition is completed, the company plans to provide a full and final recycling report for each vessel and administer a vessel recycling certificate.
Wreckdock Vessel Recycling is targeting the growing demand for sustainable ship recycling as an alternative to the unresponsible dismantling and recycling of end-of-life vessels on beaches in Asia.
Source – https://www.offshore-energy.biz by Jasmina Ovcina Mandra