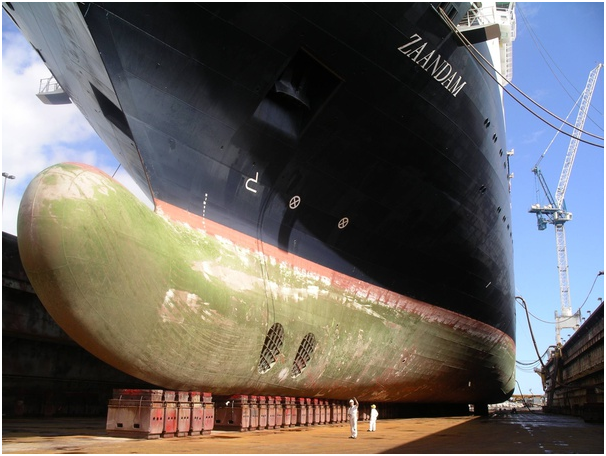 Q. In whose interest and by whom the vetting inspections on oil tankers are carried out? How will you systematically prepare a 25yr old Crude oil tanker for a vetting Inspection? What kind of vetting inspections are carried out on the Chemical tankers?
Ans-
Vetting inspection is a grading system of the ship, enabling a potential charterer to compare between similar ships and choose the best for his needs, to maximize efficiency.
Vetting inspection is in interest of:
1) Charterers
2) Terminal operators
3) Ship operators
4) Government bodies concerned with safe operation
Vetting inspections may be undertaken by:
1) Individual oil/chemical companies or terminals
2) Accredited SIRE inspectors under the SIRE system (Ships Inspection and Reporting Program)
3) Accredited CDI inspectors under the CDI system (Chemical Distribution Institute)
The onboard inspection can be successful if the tanker is prepared for the inspection. The inspector who is to carry out the inspection will start to collect impression from even before the time he takes his first stem onto the gangway & will continue to do so until he takes the last step off the gangway when leaving the tanker after performing the inspection.
Make sure that each head of the department has completed his own inspection before arrival at port & that any deficiencies have been reported / corrected. This should be adopted into the normal routine guidelines.
An effective way of administering this is to introduce a Self-Assessment form covering the relevant areas.
The next layer in this table is the delegation given to petty officers & in turn, to the rest of the crew. This will achieve an understanding all the way down through the ranks.
1. The inspector may need checking the condition of the ballast tanks. As this may require tank entry, he will require that forepeak & one additional ballast tank are prepared for tank entry on arrival at the inspection port. We need to follow this demand only SUBJECT to terminal requirements and ensuring the safety of all on board.
2. During the inspection process the inspector might request the following equipments to be tested / operated (please follow this demand only SUBJECT TO terminal requirements and vessel's safe operations):
1) Lifeboat engine
2) Emergency generator
3) Emergency fire pump
4) Emergency steering
5) Oily water separator
6) ODME
7) Oil mist detector
8) P/V valves
9) Engine room / pump room bilge high level alarms
10) Steering gear
11) Breathing apparatus
12) Fire fighting system
13) Inert gas system alarms
14) Steering gear
15) Engine room ventilation shutdowns
16) Fuel oil cut-off valves
3. Be prepared to calibrate and / or demonstrate the proper operation of:
1) Combustible gas detectors or fixed gas detection system
2) Oxygen analyzer
3) Toxic gas detector
4) Overboard discharge monitor (ODME)
4. Be prepared to demonstrate the proper operation of:
1) Cargo pump emergency shutdown and bearing alarms.
2) High level alarms
3) Tank overfill alarms
4) Quick closing valves.
Documentation required for each inspection
The following documents need to be checked and prepared before the inspection begins.
1. In case of SIRE inspection, OCIMF Vessel Inspection Questionnaire must be studied. Please ensure all officers onboard are familiar with contents of VIQ 4. The corresponding Vessel Particular Questionnaire (VPQ) is necessary for oil companies to evaluate the vessel.
2. A valid crew list
3. Minimum safe manning certificate
4. Latest Officers' matrix.
5. Summary of officers/ engineers/ crew certificates of competencies, proficiencies and DCE with evidence of administration acceptance.
6. Summary of officers / engineers training certificates; BTM, GMDSS, Security, Safety, etc.
7. The certificate of registry
8. The vessel's trading certificates, (copies to be sighted if originals are ashore) e.g. safety equipment, Loadline, safety radio, IOPP, Safety Construction, International Tonnage, ISM and DOC, Cerificate of Fitness / Noxious Liquid substances certificate etc.
9. Certificate of civil liability for oil pollution
10. An approved SOPEP, and OPA 90 Manual if applicable.
11. The USA certificate of Financial responsibility
12. The last port of Financial responsibility
13. The last port state inspection certificate (maintain for 2 years)
14. Oil record boos Part 1 and 2, cargo record book if applicable.
15. The class certificate.
16. Class status report, not older than 3 months.
17. Approved manuals: Stability, Damage stability, Inert Gas, COW, ODME etc
18. Reports of audits by company and by class representatives – Finding and Closing report
19. Files containing accidents, near misses and safety committee minutes with evidence of shore management response.
20. SOLAS training manual, SOLAS maintenance Manual, LSA and FFA maintenance records.
21. Planning summary and records of drills and emergency exercises – dates and frequencies.
22. The cargo gear register: record of testing and through examination of lifting equipement
23. The managers' operating instructions
24. The company drug and alcohol policy and implementation documentations ( records of un announced testing)
25. Garbage disposal record and management plan
26. Class approved ballast water management plan
27. Mooring log books with records of the testing of mooring winch brakes, mooring rope / wire manufacturers certificates, synthetic tails test certificates, shackle certificates, bow stopper certificate (one certificate per piece)
28. Hot work and enclosed space entry permits
29. The publications listed in the OCIMF Vessel Particular Questionnaire
30. Records of work and rest hours
31. Records of calibration / service of safety equipments/ monitoring / appliances e.g. gas measuring , UTI, etc
32. Vapor lock calibration certificates.
33. Documentation verifying that cargo manifolds and associates valves and reducers are fabricated of steel and that it meets OCIMF requirements.
34. Record of testing alarms and other emergency or critical equipment.
Also please note that since it is an old tanker so following to be ready / checked:
1. Enhanced survey file with thickness measurement report.
2. Sign for corrosion at vulnerable areas.
3. Hull markings
4. General condition of pipelines including cargo pipelines.
5. Condition of vent flaps and other watertight arrangements
Since all single hull tankers have already phased out (last in 2010), this tanker must have been converted into a double hull tanker, in order to keep plying. The area between the double hull may be inspected for wastage / corrosion.
Vetting inspection for chemical tankers
Chemical Distribution Institute (CDI)
CDI-M(Marine) was created by the chemical industry to improve the safety and quality performance of bulk liquid shipping. Due to hazardous nature, high value and widely varying physical properties of bulk liquid chemical and chemical gases, the vetting of tankers for carriage of such cargoes is among the most rigorous in shipping industry, in assessing whether a particular ship is suitable for the carrier of their products.
Operation of CDI marine (CDI-M) scheme
A charterer who is registered CDI participant & who requires an inspection report for a specific ship can enter the database and access the report, subject to the ship owners' permission. Should a chemical company wish to charter a tanker which is not yet the subject of an inspection report, it will contact the ship owner and request an inspection be carried out by a fully qualified, CDI accredited inspector. Although the participant is responsible for the cost of the inspection, the ship owner pays a fee to CDI for entering the inspection report on the database. After completion of the report, ship owners are given fourteen days to make comments and these are also logged on the database. Inspection reports are kept on the database for thirteen months and then archived unless renewed in meantime.