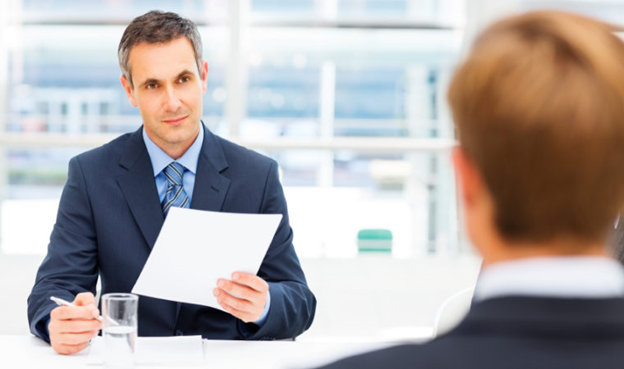 (a)What is DOC (Document of Compliance)?
(b)What is SMC (Safety management certificate)?
(c)What is DPA (Designated Person Ashore)?
(d) What is ISM Code and describe the objectives of the code?
How do you understand regarding ISM code and safety management system?
(a) DOC (Document of Compliance)
Company establishes SMM (Safety Management Manual) for ashore and ship.
After (3) months implementation of SMM.
Completion of initial audit to Shipping Management Company.
DOC issued to Company by Classification Society under authority of Administration (Flag State of Government
Valid for 5 years
Copy carried onboard.
(b) SMC (Safety management certificate)
Company who has DOC, manages a ship.
After (3) months implementation of SMM ( Safety management manual ).
Successful completion of initial audit to ship, SMC ( Safety Management Certificate ).
SMC issued to ship by Classification Society under authority of Administration ( Flag State of Government ).
Valid for 5 years
(c) DPA (Designated Person Ashore)
Company designated shore based person.
Responsibility and authority to ensure safe operation of each ship and to provide a link between management company and onboard personnel.
DPA has-direct access to the highest level of management.
Always monitors the safety operation and pollution prevention of each ship.
Manages to apply adequate resources and shore based support.
(d) International Safety Management Code
ISM Code is the code for the Safe Operation of ships & for the Pollution Prevention.
Objectives of ISM Code are to ensure
1. Safety at sea,
2. Prevention of the human injury or loss of life &
3. damage to the marine environment
(a) How do you understand regarding ISM code and safety management system?
(b) What is the function requirement of safety management system?
(c) As per ISM code define emergency preparedness
(d) Write advantage of safety management system
(a) ISM code
1.Safe operation of ship
2. Pollution prevention adopted by IMO resolution
Objects of ISM code
1.Safety at sea
2. Prevention of human injury or loss of life
3. Avoidance of damage to marine environment
SMS means structured & document system, enabling company personnel to implement effectively company safety & environmental protection policy. Object of SMS are
1. To provide for safe practice, in ship operation and safe working environment
2.To establish appropriate safeguards, for all identified risks
3.To continuously improve, safety management skill of personnel, ashore and aboard ships, including preparing for emergencies, related both to safety and environmental protection
(b) Function requirement for safety management system
Safety and environment protection policy
Instruction and procedure, to ensure safe operation and environment protection
Define levels of authority and lines of communication between shore and shipboard personnel
Procedures for reporting accident and non-conformities
Procedure for prepare and respond to emergency situations
Procedures for internal audits and management reviews
(c) Emergency preparedness
Company identity potential shipboard emergency situations and establish procedures to respond to them
Company establish programs for drill and exercises to prepare for emergency action
SMS provide company organization respond at any time to hazards accidents and emergency situation involving its ship
(d) Advantages of safety management system
Reduction in accidents cause human injury and loss of life
Reduction in environment pollution and damages
Improvement of safety management skill of personnel
Improve company morale
Coast saving resulting from improve efficiency
Favorable insurance premium relation to market
As a senior engineer; (a)How to prepare the enclosed space for entry?
(b)Describe about the procedure and arrangement before entry.
(c)Describe about the procedure and arrangement during entry.
(d)Procedure on completion.
(a) Preparation for enclosed space entry
1. Competent person and a responsible officer to take charge of operation.
2. Carried out risk assessments, identified potential hazards
3. Space isolated & secured against ingress of dangerous substances by blanking off pipe-lines or other openings and by closing valves.
4. Clean Sludge and deposits and ventilate space thoroughly
5. Test oxygen deficiency, flammability and toxicity to confirm space is safe to entry.
6. When space is safe for entry, "Enclosed space entry permit" has to be issued.
(b) The procedure and arrangement before entry
1. Access to and within the space should be adequate & well illuminated. No source of ignition used.
2. Rescue and resuscitation equipment should be available at the entrance to the space.
3. Arrange means of hoisting physical inability person from the confined space.
4. Select only working number of personnel entering the space to rescue the physical inability person in any accident.
5. Lifelines should be long enough to be firmly attached to the harness.
6. Enclosed space entry permit posted at work site.
(c) Procedure and arrangement during entry.
1. Ventilation continue at all the time. If ventilation fails, all personnel leave immediately.
2. Test atmosphere periodically and if conditions deteriorate, leave the space.
3. If a personal gas detector alarms, the space leave by all personnel immediately.
4. If unforeseen difficulties or hazards develop, the work in the space should be stopped and the space evacuated.
5. Permits should be withdrawn and only re-issued
6. If any personnel in a space feel adversely affected, give pre-arranged signal by entrance and immediately leave space.
(d) Procedures on completion
1. Everyone leave the space, carried out head count, close entrance to space.
2. Record time of completion, Responsible person & Authorized person sign in permit
3. Entry engine room log book
(a)Explain about Flag State Control and Port State Control.
(b) As a Senior Engineer, how do you prepare Port State Control inspection before arriving port?
(a) Flag State Control
Flag state call country of ship registry
Duties, ship entitled to fly its flag safely constructed, equipped, properly maintained and manned as per relevant regulations developed by IMO.
Flag State surveyors make inspection and surveys, issue statutory certificates which are mandatory for a ship.
Port State Control
Authorized organization from the port of ship stay.
To inspect ship complies with regulatory requirements regarding safety, pollution control, maintenance and manning etc.
To inspect flying flags of states, complied with requirement of convention.
To avoid substandard ship in port.
To provide control procedures follow contracted governments.
(b) As a Senior Engineer prepare PSC inspection before arriving port
1. Ship's certificates valid – IOPP certificate, Class certificates (CSM)
2. Record books maintained chronologically up to date -oil record book, Garbage Record Book, Incinerator Record Book, CE Log Book
3. Safety items of LSA and FFE tested, kept good condition and no deficiency exist.
(a) Navigation lights, Life boat engine, Emergency fire pump, Emergency battery (24 V), Emergency generator, Emergency steering
(b) General alarm, Fire alarm, Engineer alarm, all machinery alarms
(c) Fire detecting and monitoring system, Remote quick closing valve, ventilators, fire dampers, sky light doors, water tight doors.
4. Ship operational check lists according to ISM Code, Muster list, Fire plan and Contingency plan posted in E. C. R.
5. Carried out all drills for contingency plans and all crew know their team and duties.
6. (a) Oil pollution control and preventive action taken.
(b) OWS and incinerator functioning properly. OWS warning sign posted and overboard valve close and lock
(c)Test alarms and automatic stopping device
(d) SOPEP requirements fulfilled.
7. Sewage treatment plant functioning properly
8. Garbage to be kept in correct code and not to be disposed except shore facility.
9. Engine room general cleaning. Safe guarded provide working space
10. All deck machinery good working order.
(a) Safety devices and limit switches function properly. For Hydraulic system, no leakage
(b) Opening and closing arrangement for hatch cover good condition.
11. Electrical wiring installation and lighting system in E/R and on deck must be safe and water tight.
As a senior engineer; Explain, how will you prepare the following machineries for PSC inspection?
(a) OWS and ODM (b) Emergency Fire Pump (c) ORB (d) Incinerator (each 4M)
(a)OWS and ODM, Documentation
1. Oil Record Book, OWS instruction manual, 15ppm Alarm unit (ODM) manual, 3- ways automatic stopping devices manual and relevant certificates are kept readily available.
2. OWS piping diagram, operation procedure displayed near OWS.
3.Update ORB, Record all tests and operations
Testing
1. OWS and bilge pump in good working order.
2. All valves, sensors, Pressure gauges and filters of OWS are in good order.
3. No leakage and no illegal connection for the system.
4. Test 15ppm alarm (ODM) and automatic stopping device.
5. Keep one spare coalesce unit onboard.
6. Lock Overboard valve and key must be kept by CE.
7. Warning sign display around there.
8. Test & record bilge wells high level alarm, sludge tank high level alarm
(b)Emergency Fire Pump, Documentation
1. Record operation and test record readily available.
2. Operation procedure displayed near the unit.
Testing
1. Emergency fire pump and its prime movers in good order.
2. If the pump is driven by engine, the engine maintained properly.
3. If pump is driven by motor, motor have emergency power arrangement.
4. Priming arrangement, filter and pressure gauge in good order.
5. Emergency fire pump room lighting and ventilation working in order.
6. Before PSC inspection required fire nozzles, hydrants and fire main checked and tested with Emergency fire pump.
(C) ORB
1. IOPP certificate (form A) copy and all sludge disposal certificates attached to the ORB.
2. ORB for previous 3years kept onboard for readily available.
3. Every operation signed by CE or operation in charge engineer. Every page signed by master.
4. Update ORB according to the company instructions and IMO guide lines.
5. Check operation records and relevant code of ORB
6. All bilge tanks and sludge tanks sounding books recorded properly.
(d) Incinerator
1. Incinerator instruction manual, certificates, operation records (ORB) and garbage record book kept readily available.
2. Before PSC inspection, incinerator unit good order. Test incinerator operation, safety alarms and sensors.
3. All engineers understand Incinerator operation. Operation instructions and piping diagram displayed near the unit.
4. Prohibited items not be incinerated and notice displayed near the unit.
(a) As a senior Engineer, Explain the term Continuous Machinery Survey. (3M)
(b) Explain how classification societies have reduced the need for attendance by the surveyor
(c) Describe how a planned maintenance scheme may be used in conjunction with CMS.
(d) Name TWO programs approved by classification societies so that physically opening up of the machinery is not necessary on every occasion. (2M)
(a) Continuous Machinery Survey(CMS)
CMS is the survey of a part of machinery as per Class's survey lists. By opening up within the range date
Continuously to complete the whole machineries on board within 5-years cycle.
(b) Classification society surveyor surveyed crankshaft, main bearings, bottom end bearings, and thrust bearings
(1) Chief Engineer's Open up, Carry out inspection and Confirmatory Survey System
Most CMS items except ME coupling, reduction gear, turbine and one set of cargo refrigerating compressor, can be opened up, inspected and prepared survey reports by Chief Engineer within 3 months before due date.
All these items can be credited by attending Class Surveyor as Confirmatory survey.
(2) Substitution for Open-up Inspection System
Pumps, heaters and deck machineries of CMS items visually inspected under operating conditions, reviewed the log book data and credited by attending Class Surveyor.
(3) Planned Maintenance Scheme (PMS)
Most of CMS inspections are carried out by Chief engineer, based on approved computerized Planned Maintenance Scheme jobs. Class surveyor needs to attend onboard only once a year to verify the CMS items.
(4) Harmonized Survey System
Harmonize intervals between surveys of main legitimate certificates. all main surveys can be carried out at one time and reducing the Class surveyor attendance.
(c) PMS consists of most of CMS items.
If PMS is approved by Classification Society, PMS for machinery is as alternative to (CMS).
Maintenance carried out as per PMS including CMS items and all data and history entry into PMS program by Chief engineer.
Machinery components credited after carrying out the annual audit by Class Surveyor.
(d) (1) Lubricant Analysis
It is condition monitoring program of the machinery. If the analysis results show normal, the machinery is assumed in normal operating condition and not necessary for open up on every occasion.
(2) Vibration Monitoring Analysis
It is the most common technique to determine the condition of rotating machinery.
All vibration measurements compared to alarm set points and display in graphically changes in machine condition over time.
not necessary for open up on every occasion.
With regards to planned maintenance system (PMS) as per ISM code, explain
(a)Objective of PMS
(b)Equipment covered under PMS
(c)Critical equipment or system
(d)Critical stand-by equip
(a) Objective of PMS
Maintain equipment within specifications through, preventive maintenance, identifying and correcting potential problems, before the equipment or system becomes inoperable. PMS provides:
1. Comprehensive procedures developed in accordance with RCM (Reliability Centered maintenance) principles for planned maintenance of systems and equipment.
2. Scheduling and control of the performance of tasks
3. Description of the methods, materials, tools,
4. Detection of hidden failures or malfunctions
5. Test procedures to determine material readiness, condition of equipment
(b) Equipment covered under PMS
Following machinery surveyed by the Chief engineer under PMS:
Main engine
valves and valve gears, cylinder cover, cylinder liners, piston, piston rod, connecting rod, crosshead, top end bearing, crankshaft and bearing, FO injection and booster pump, blowers, air cooler, detuners, damper
(c) Critical Equipment or Systems
1. Main Propulsion
2. steering system
3. Fire detection System & fire pump
4. Bilge System
5. FO purification System
6. Emergency electrical system
7. Ship service system &.Reduction gears
(d)Critical Stand-By Equipment
1. Pump Set
i. Main & Auxiliary Engine circulation system
ii. Feed water system
iii. FO &LO
iv. Boiler circulating
v. Steering gear
2. Emergency
i. Lighting
ii. Fire pump
iii. Compressor
iv. Fire fighting & detection system
v. Steering Arrangement
3. Deck
i. Windlass & mooring
ii. Whistle, horn
iii. Ship side valves
4. Electrical generating plan
5. First state arrangement
6. overspeed trip arrangement
7. Safety and lifesaving equipment
Describe briefly the followings. (each 4M)
(a) Computerized PMS (Plan Maintenance Scheme)
(b) Preventive maintenance
(c) Condition based maintenance
(d) Corrective maintenance
(a) Computerized PMS
PMS consists of most of CMS inspections.
Approved by Classification Society and PMS is alternative to Continuous Machinery Survey (CMS).
PMS is based upon Preventive Maintenance, Condition Based Maintenance, and Corrective Maintenance.
PMS identifies where condition monitoring is applied and consists of
Maintenance schedule including CMS items.
Maintenance history for each component including breakdown and defect details.
Standard job descriptions and manufacturers service instructions.
All data and history entry into PMS program done by Chief Engineer.
Machinery Components credited after carrying out annual audit of reported maintenance history in vessel's computer based PMS.
(b) Preventive Maintenance (R.H based)
Time based maintenance program.
Inspection and overhauling of components and system after opening out at specified time periods, or specified running hours
System or component is in a satisfactory condition for continued operation.
Maintenance carried out based on R.H prevent machineries damage.
(c) Condition Based Maintenance (Performance based)
Maintain correct equipment at right time,
Need for maintenance based on performance of components and system
Determined by regular or continuous checks of applicable parameters (Checking machinery with condition monitoring system)
Maintenance is only carried out when conditions reached lowest acceptable standard, before serious breakdown.
Vibration monitoring analysis is the most common technique to determine the condition of machineries.
(d) Corrective Maintenance (Breakdown maintenance)
Unscheduled or breakdown maintenance.
Carried out to restore components and system back to operational condition after a failure or malfunction