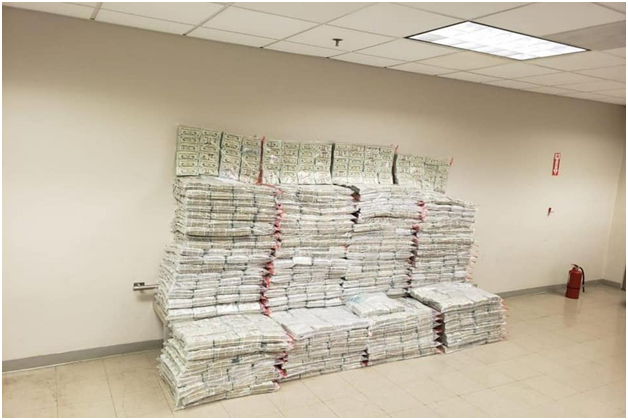 US agents seize $27m undeclared cash on ship bound for USVI.
A dog inspecting cargo alerted three agents about the cash on board the docked ship.
US agents seized $27 million in cash aboard a ship bound for the U.S. Virgin Islands, reports APNews.
Largest ever seizure
Federal authorities announced that they seized $27 million undeclared cash aboard a ship. The ship was bound for the U.S. Virgin Islands. According to reports, the seizure was the largest ever in the region.
How was the money traced?
U.S. Customs and Border Protection said a dog inspecting cargo on Saturday aboard a ship docked in Puerto Rico alerted agents to the money found inside home moving boxes destined for St. Thomas.
No arrest was reported yet.
Source: APNews