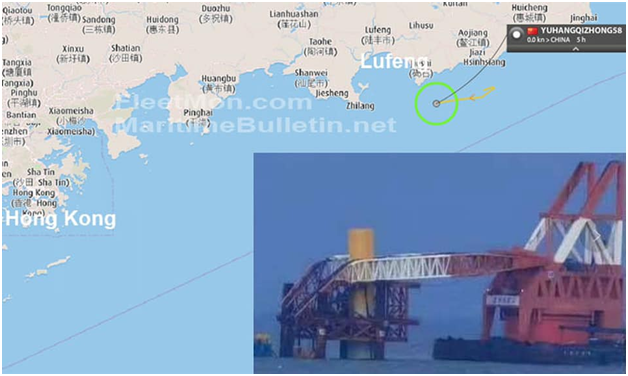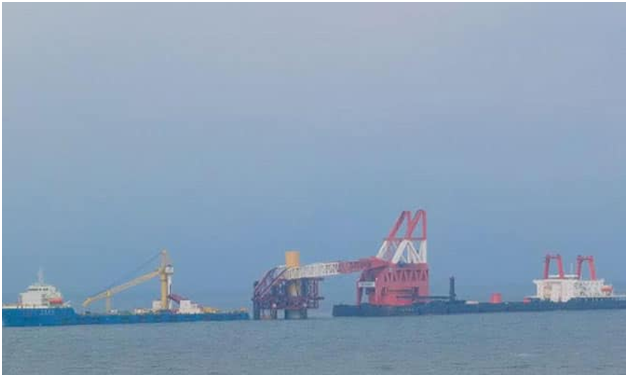 The boom of 3,800-ton crane of Chinese offshore construction crane vessel collapsed last week during wind farm installation works off Lufeng, Guangdong Province, South China sea, east of Hong Kong. No injures reported. Crane seems to sustain serious damages. boom crash was reportedly, caused by faulty hoisting brake. Vessel was deployed in Guangdong Shanwei Houhu offshore wind farm construction project, installing monopile at the moment of an accident.
FleetMon Vessel Risk Rating:
Posted in Accidents by Mikhail Voytenko on Sep 14, 2020 at 14:52.