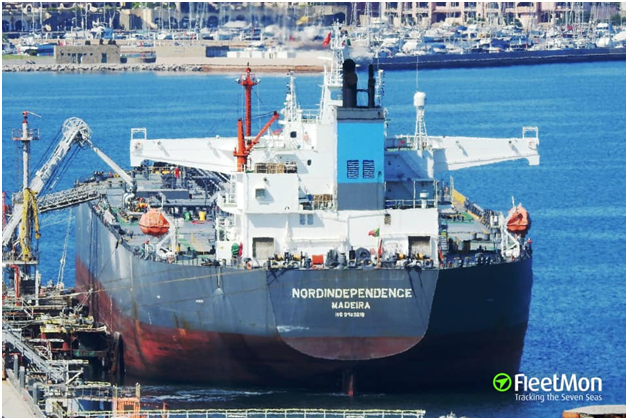 Crude oil tanker NORDINDEPENDENCE contacted oil terminal pier at Primorsk oil port, Russia, Baltic sea, on Aug 26, during unmooring operation. Pier sustained damages which are to be assessed, tanker meanwhile, was anchored at Primosrk anchorage, waiting for a safety deposit, if assessment finds substantial damages, it is to be decided in 72 hours. Tanker arrived from Rotterdam on Aug 25, is bound for Rotterdam, understood with cargo of crude.
IMRRA, FleetMon's official Vessel Risk Rating Partner.
Posted in Accidents by Mikhail Voytenko on Aug 27, 2020 at 14:53.