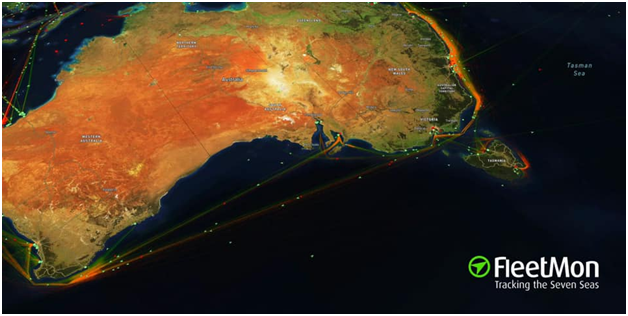 Sydney, along with many other Australian ports is now witnessing a huge backlog of empty containers, owing to recent industrial actions in the vital Australian port.
Shipping Australia Limited (SAL) announced the following, suggesting viable options to deal with the immediate problems at hand.
Commercial shipping gets affected drastically when empty containers lie around in ports, with ocean liners losing money and revenue-earning opportunities.
SAL suggested the usage of "sweeper" vessels, containerships that would essentially pick up and take away empty boxes lying around in the port.
Sydney is currently facing an industrial action, resulting in availability issues on additional berth slots. These beeth slots would've been used otherwise to bring in sweeper ships, that could essentially solve the current crisis.
Shipping Australia Limited (SAL) is a peak shipowner association with 36 member Lines and shipping Agents, which generally provide services to the maritime industry in Australia.
In a statement, the maritime body said, "Currently we are aware that some terminals are providing scheduled vessels with some limited extra time alongside to embark additional empty containers."
Due to the current scenario, the first step Australian authorities need to undertake is to ease up the congestion at Sydney. Once that issue is addressed, sweeper ships could be called in to do the needful.
SAL stood by this when they explained, "It is next to impossible to berth sweepers at Sydney because of congestion. Congestion will have to be worked through before sweepers can call. It's just as simple as that. On a positive note, there are some signs that this may change in the next month at one terminal at least."
For more port insights, visit our extensive Port Database with arrivals, schedules and weather information for more than 5000 ports worldwide.
Posted in General by Ankur Kundu on Oct 28, 2020 at 09:04.