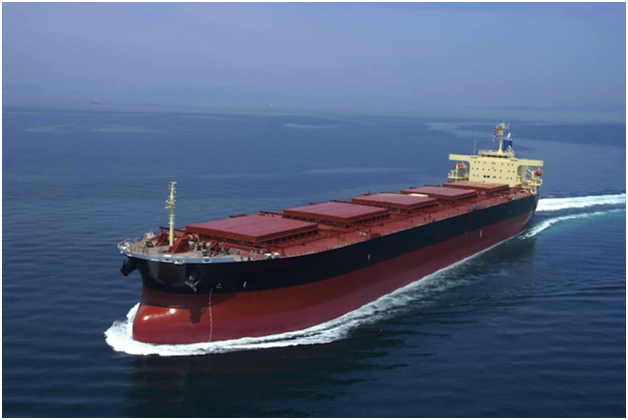 -The Baltic Index surges to over 1 year high on Friday.
-China's businesses being reopened surges the Iron ore demand.
The Baltic Exchange's main sea freight index, tracking rates for ships carrying dry bulk commodities, rose to over one-year high on Friday as rates for Capesize vessels surged on higher iron-ore demand, says an article published in the Yahoo Finance.
The overall index, which factors in rates for Capesize, Panamax, supramax and handysize shipping vessels, was up 151 points, or 8.1%, at 2,020 points, rising to its highest level since Sept. 25, 2019.
The Capesize index gained 450 points, or 12.7%, at 3,987 points.
The Reasons for the rise
Iron ore futures in China closed higher on Friday, which may assist a global economy hammered by the coronavirus pandemic by growing expectations from further policy measures.
Many businesses in China are being reopened after weeks of coronavirus-led shutdowns, leading to an elevated shipping demand to the top steel producer country.
The Earnings and the Rise
Average daily earnings for Capesize, which typically transport 150,000-tonne cargoes such as iron ore and coal, were up $3,734 to $33,066.
The Panamax index was up nine points, or 0.7%, at 1,373 points, but recorded its first weekly drop in three.
Average daily earnings for Panamax, which usually carry coal or grain cargoes of about 60,000 to 70,000 tonnes, increased $80 to $12,355.
Among smaller vessels, the supramax index fell one point to 991 points, while the handysize index rose one point to 593 points.
Source: Yahoo News