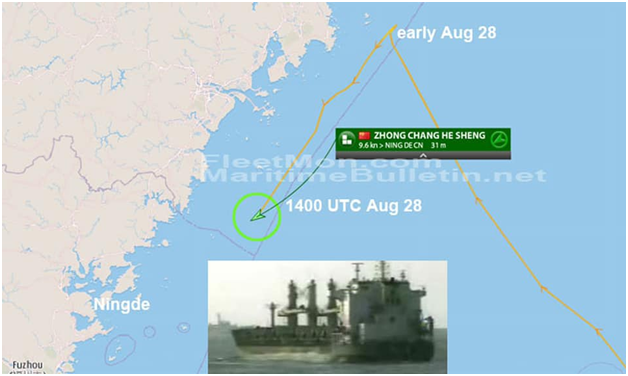 Bulk carrier ZHONG CHANG HE SHENG issued distress signal in the afternoon Aug 27, reporting liquefying of her cargo of nickel ore, danger of capsizing. The ship was in East China sea north of Senkaku islands, en route from Surigao Philippines to Lianyungang, China, Yellow sea. The ship changed course and headed for Chinese coast, she approached mainland in the morning Aug and then turned south, heading for Ningde, apparently in an attempt to keep wind and sea at favorable angles. She was approached by Chinese SAR ships, and continued sailing at a reduced speed. As of 1400 UTC Aug 28, she was sailing NE of Ningde, condition understood to be stable.
FleetMon Vessel Risk Rating:
Posted in Accidents by Mikhail Voytenko on Aug 28, 2020 at 14:17.