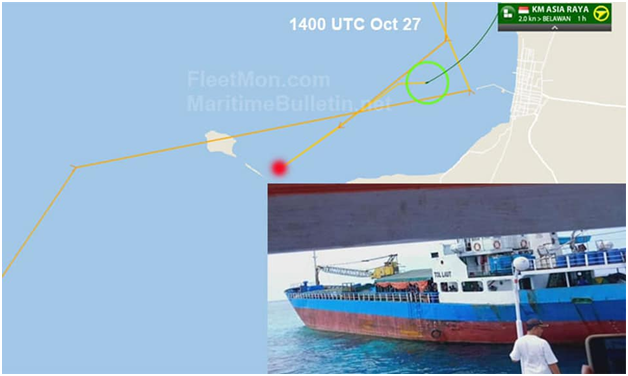 General cargo ship ASIA RAYA, serving the line between Makassar Sulawesi, Selayar islands and East Nusa Tenggara, ran aground in Bonerate port waters, Bonerate island, Selayar Regency, in the afternoon Oct 26. There were 32 people on board, including crew and passengers, all were evacuated. The ship ran aground shortly after leaving Bonerato port, bound for East Nusa Tenggara. Faulty navigational equipment is believed to be the cause of grounding.
The ship has been probably refloated in the morning Oct 27.
FleetMon Vessel Risk Rating:
Posted in Accidents by Mikhail Voytenko on Oct 27, 2020 at 15:23.