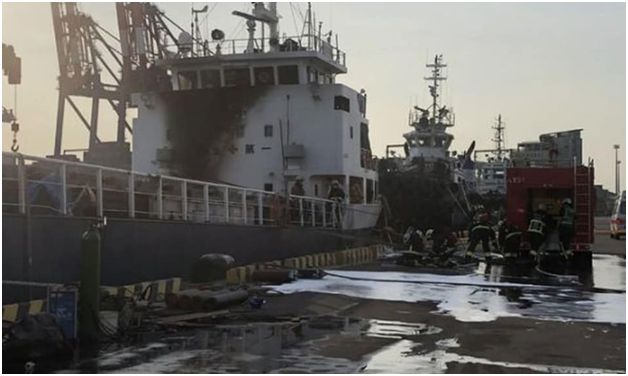 Fire erupted on board of cargo ship YINGARA, berthed at Taipei Taiwan, in the afternoon Aug 26. Understood the ship was undergoing maintenance repairs, and some chemical on cargo deck was incidentally ignited. Fire was extinguished by shore fire engines in some 1.5 hours. No injures reported, 8 crew left the ship when fire started.
FleetMon Vessel Risk Rating:
Posted in Accidents by Mikhail Voytenko on Aug 27, 2020 at 05:17.