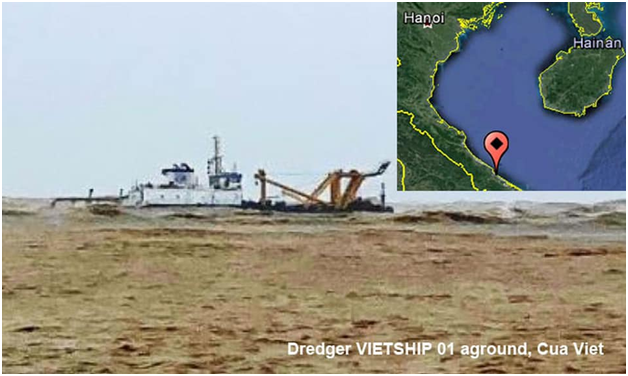 At least two ships were distressed in waters of Quang Tri Province, central northern Vietnam, South China sea, on Oct 8 in heavy storm. Cargo ship THANH THANH DAT 55 reported flooded engine room in the afternoon Oct 8, she sank off Cua Viet beach, understood all 11 crew rescued. Dredger VIETSHIP 01 was pushed aground in the same area, 1 crew reached the shore, 11 crew were still on board as of morning Oct 9.
Dredger VIETSHIP 01, displacement 1185, built 2002, flag Vietnam, owner Vietship JSC.
FleetMon Vessel Risk Rating:
Posted in Accidents by Mikhail Voytenko on Oct 09, 2020 at 04:38.