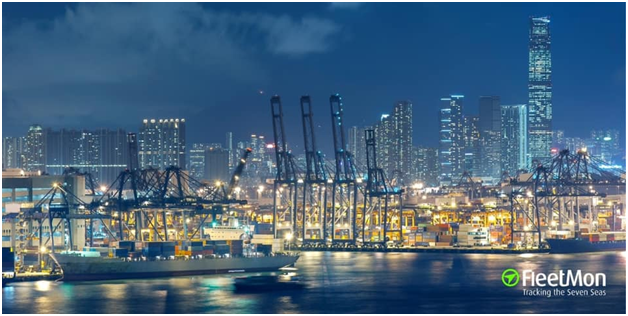 With demands for various sectors across the world slowly matching up to pre-COVID levels, a resurgent Chinese economy is coming to the rescue of major European ports.
As the backhaul volume growth accelerates in the third quarter of this financial year, European hubs like Rotterdam and Antwerp are receiving a much-needed boost, the highest ones since the onset of the pandemic.
Nevertheless, the nine-month volume figures for two of the continent's biggest and busiest container stills stands at negative figures. Rotterdam is down 4.7 percent from a year ago at 10.66 million TEU, while Antwerp was marginally lower at 8.85 million TEU. On the other hand, a different story unveils when we consider the third quarter, most importantly on the grounds of European exports.
China's economic recovery came as a boon for most European ports as it increased exports from the continent. In the third quarter, Rotterdam's total container throughput was only slightly down year over year at 3.66 million TEU. Thanks to China, there's been a net 2 percent increase in export volume, taking it to 1.78 million TEU.
There's a dirty of import from Asian markets at Rotterdam, but a net increase in exports to Asia from European markets. These mostly include meat, chemicals, and timber. Increasingly becoming a major transshipment hub for the Scandinavia to China route, Rotterdam is increasing its share in that section as well.
Antwerp made history when backhaul export volume from Antwerp to China between July and September exceeded that of 2019 levels, up from 358,000 TEU to 360,000 TEU.
For the North Europe to Asia trade route, the July-August combined volume of 1.40 million TEU was 0.5 percent above the same two months last year.
A major reason why exports to China from the European market is seeing a gradual increase can be attributed to the fact that China's GDP is seeing a steady increase. China's National Bureau of Statistics has reported third-quarter economic growth of close to 5 percent compared with the same quarter last year as the country began to ease coronavirus disease 2019 (COVID-19) lockdown measures.
Posted in Container Shipping by Ankur Kundu on Oct 27, 2020 at 13:16.