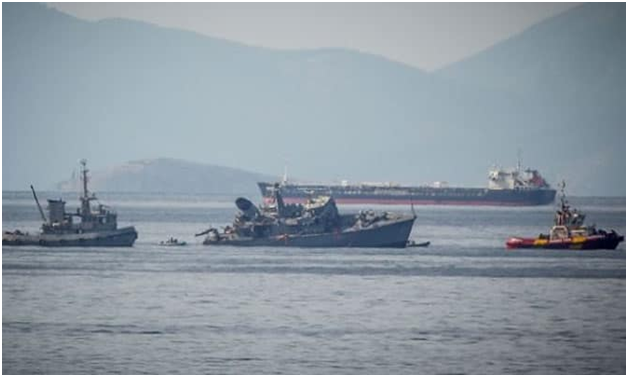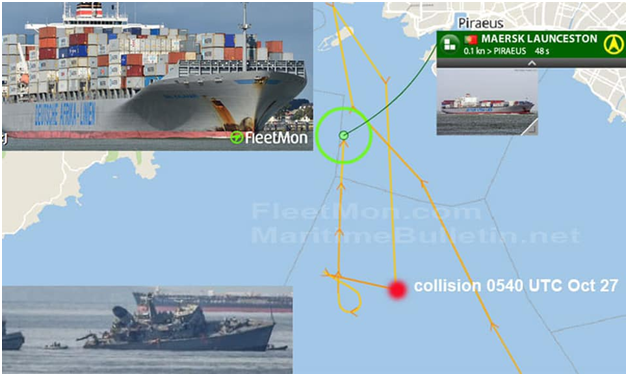 Container ship MAERSK LAUNCESTON collided with Greek Navy minesweeper KALLISTO at 0740 UTC Oct 27 while leaving Piraeus, Greece, bound for Canakkale Turkey. Container ship understood to sustain slight bow damages, while minesweeper was literally cut in two, and judging from photos, stern sank soon after accident. 2 crew were injured and later hospitalized. Understood all KALLISTO crew were evacuated, while salvors are trying to salvage the fore part of the ship and tow it to base. Container ship was ordered to return to Piraeus for investigation.
Greek Navy minesweeper KALLISTO (ex- HMS Berkeley), displacement 750 tons, built 1987, complement 45, armament counter mine equipment, guns.
FleetMon Vessel Risk Rating:
Posted in Accidents by Mikhail Voytenko on Oct 27, 2020 at 10:23.