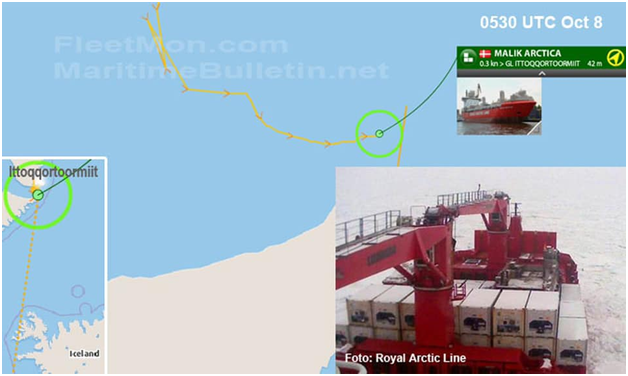 Container ship MALIK ARCTICA is stuck in ice off her port of destination Ittoqqortoormiit, southeast Greenland, since Oct 7. The ship is to offload winter supplies at Ittoqqortoormiit, so now she has to wait for ice condition improvement. As of 0530 UTC Oct 8, the ship was still in ice, probably drifting with ice floe in eastern direction, or trying to free herself.
FleetMon Vessel Risk Rating:
Posted in Accidents by Mikhail Voytenko on Oct 08, 2020 at 06:36.