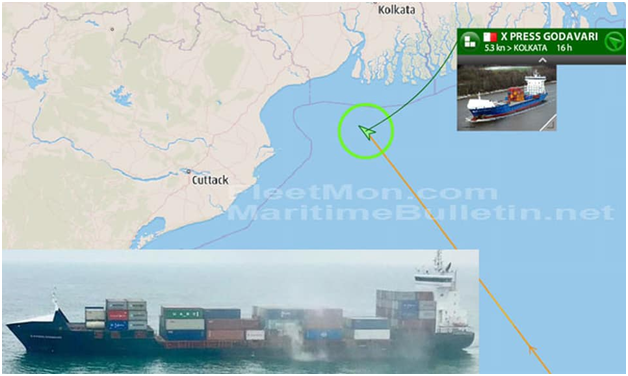 Fire erupted on board of container ship X-PRESS GODAVARI, anchored off Kolkata, eastern India, Bay of Bengal, in the morning Sep 28, on arrival from Port Klang, Malaysia. Indian Coast Guard ships and planes respond to emergency, understood firefighting is still under way, as of 0900 UTV Sep 28, AIS missing during last 16 hours. The ship is loaded with 506 containers, fire obviously, erupted in container or containers.
FleetMon Vessel Risk Rating:
Posted in Accidents by Mikhail Voytenko on Sep 28, 2020 at 09:18.