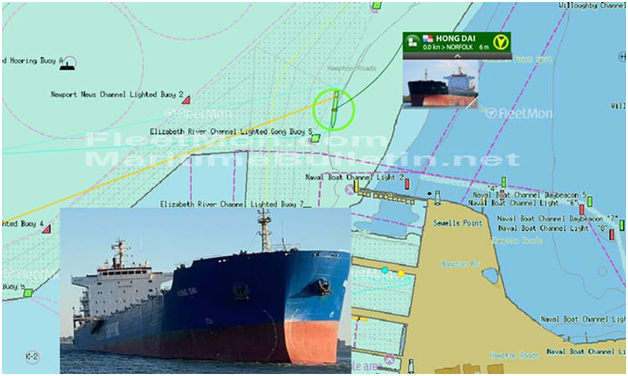 Confirmed aground, starboard list and aft tilt, resting on sandy bottom. CG reportedly waiting for salvage plan. Understood refloating preparations under way.
1330 UTC Oct 1: Bulk carrier HONG DAI understood aground in Norfolk – Newport News Basin since around 0130 UTC Oct 1, understood while relocating from Newport to Norfolk.
FleetMon Vessel Risk Rating:
Posted in Accidents by Mikhail Voytenko on Oct 01, 2020 at 16:47.