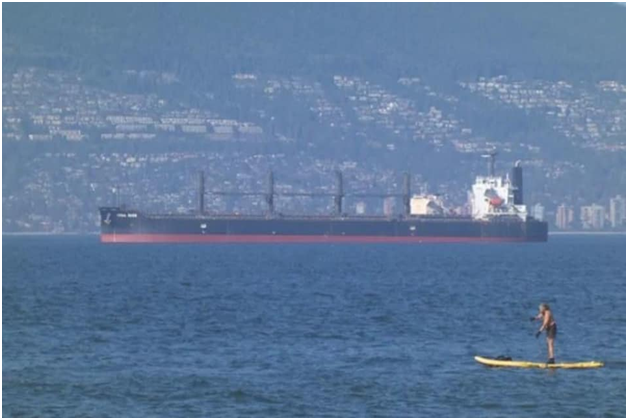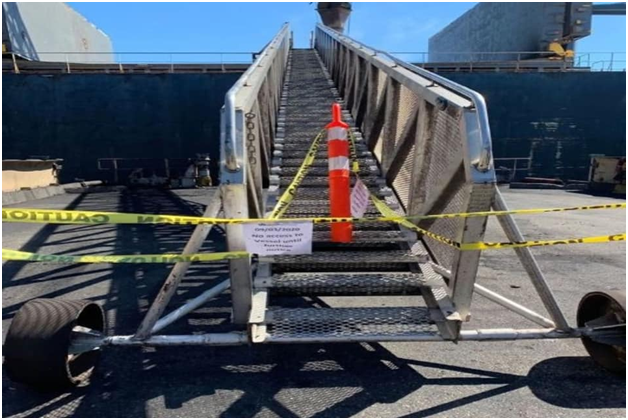 -Six of 23 crew members on a bulk carrier anchored off Metro Vancouver test positive for COVID-19.
-The Japanese-owned Vega Rose is at a container terminal in Delta for several days after the first positive test came back.
-The affected crew members taken to a federal quarantine site and situation monitored.
-It's the second ship sailing Vancouver-area waters to report a COVID-19 outbreak among the crew since late August.
6 crew members on cargo ship docked in Metro Vancouver test positive for COVID-19, writes Yvette Brend for CBC.
The captain become the first victim
The captain of the Panama-registered ship began experiencing a sore throat and stomach pains shortly after arriving in B.C. waters on Sept. 2, according to a statement from the International Transport Workers Federation (ITWF) and internal memos from Westshore Terminals.
The captain tested positive for COVID-19 the next day. The federation said it was notified about the potential infections after the Vega Rose docked in Delta on Sept. 3.
Health and welfare of the seafarers
"That's one of the biggest problems with this whole situation, is when vessels come in and they have sick crew members on them and we don't keep the vessel here until the crew members are safe — the health and welfare of these seafarers who are the life blood of the trade industry are at risk," said Rob Ashton, president of International Longshore and Warehouse Union.
In other parts of the world, Ashton said, ships are held in quarantine for 14 days or until the crew are healthy, but there is a reluctance to start doing that due to the impact on commerce.
"If we let ships set sail with sick crew members, what happens to those crew members? … I don't want to see this vessel leave Canadian waters until everybody is healthy."
Sealed gang way
The 192-metre-long Vega Rose anchored off in Vancouver's English Bay. Earlier, the ship was at Deltaport for five days with a sealed gangway to prevent people from boarding or disembarking due to the fear of spreading the coronavirus.
Westshore Terminals worked with Transport Canada and the Public Health Agency of Canada to move the vessel out of the terminal to English Bay.
A Crew member taken off the Vega Rose and placed in quarantine.
German-registered container ship
In late August, a German-registered container ship called the Sofia Express reported two crew members with symptoms of COVID-19 while docked in Vancouver.
A Westshore Terminals dock worker also tested positive for COVID-19.
Though sanitization precautions meant there was low risk of further infection, the longshoremen's union said.
Source: CBC