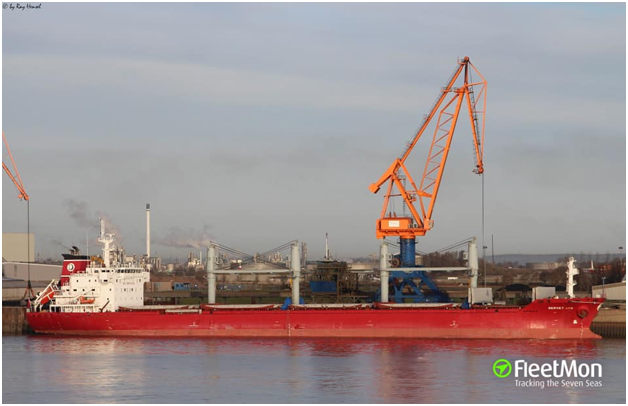 A tragic accident took place off Liberian coast, West Africa, early in the morning Oct 3. Two Turkish cargo ships, bulk carrier SERVET ANA and general cargo ship BAKU, both operated by the same company, met outside Liberian territorial waters and anchored, to perform crew transfer operation by a rescue boat. Two crew from SERVET ANA were to be transferred to BAKU, understood as offsigners, to be taken to Turkey. Unfortunately, boat with 2 offsigners and 2 boat personnel, capsized, all 4 people found themselves floating in water. SERVET ANA had to deploy a lifeboat (free-fall type) to rescue seamen. All 4 were picked up, but one of them, reportedly Chief Engineer, died, despite all first-aid efforts.
As of Oct 7, SERVET ANA was berthed at Abidjan, Ivory, Coast, BAKU was under way, en route from Nigeria to France.
Such crew transfers come as no surprise, considering governments worldwide hostile attitude towards crews and crew change. Of course, all new approaches and solutions, practiced by shipowners and managers, in order to change their crews, mean new, much more complicated, and sometimes risky, procedures.
FleetMon Vessel Risk Rating:
Posted in Accidents by Mikhail Voytenko on Oct 07, 2020 at 15:09.