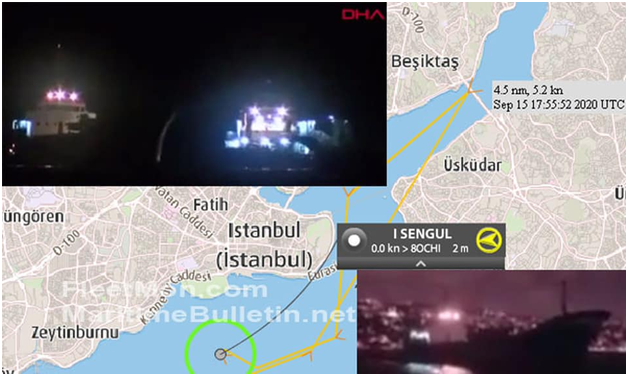 General cargo ship I SENGUL suffered undefined mechanical failure in southern Bosphorus in Kurucesme area at around 2200 LT Sep 15, during northbound transit. The ship started to drift towards anchored nearby passenger ships. Situation was taken under control after tug and SAR boat responded, the ship was taken back, anchored at Kumkapi anchorage, Marmara sea, Istanbul.
FleetMon Vessel Risk Rating:
Posted in Accidents by Mikhail Voytenko on Sep 16, 2020 at 05:55.