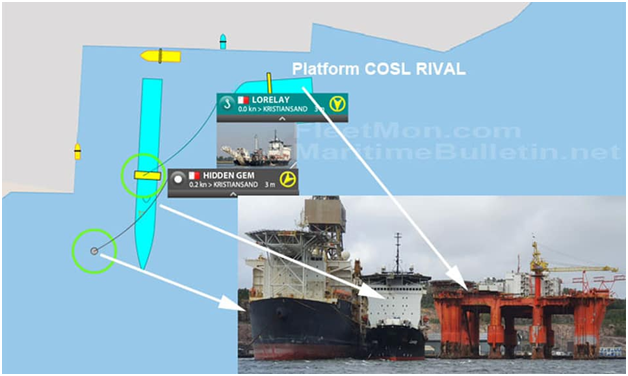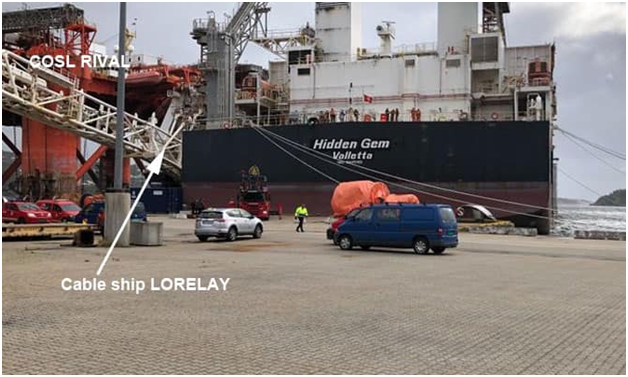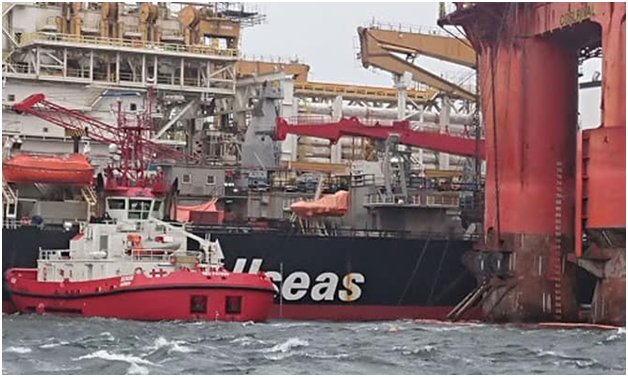 Drilling ship HIDDEN GEM on Sep 24 broke off her stern mooring in Kristiansand, southern Norway, in a strong wind. HIDDEN GEM contacted neighbouring cable ship LORELAY (IMO 7349807), also stern moored, and both ships, anchored with stb anchors, started to move towards platform COSL RIVAL (IMO 8757180). Tugs and SAR boats responded. It is not known if platform was contacted before the ships were taken under control and stabilized. No information on probably famages yet.
FleetMon Vessel Risk Rating:
Posted in Accidents by Mikhail Voytenko on Sep 25, 2020 at 05:33.