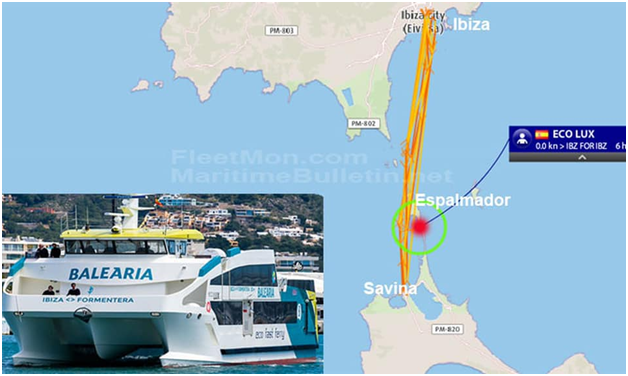 Fast ferry ECO LUX, connecting Ibiza and Savina ports, Balearic islands, ran aground on Espalmador islet coast at around 2000 UTC Oct 6, while en route from Ibiza to Savina. Hull was breached, with ensuing water ingress. 12 passengers and 5 crew were evacuated to tdelivered to Savina port by an inflatable rigid boat, provided by ferry operator, BALEARIA, all people are safe. Understood ferry is aground, no danger of sinking, AIS is still on, as of morning Oct 7.
FleetMon Vessel Risk Rating:
Posted in Accidents by Mikhail Voytenko on Oct 07, 2020 at 04:39.