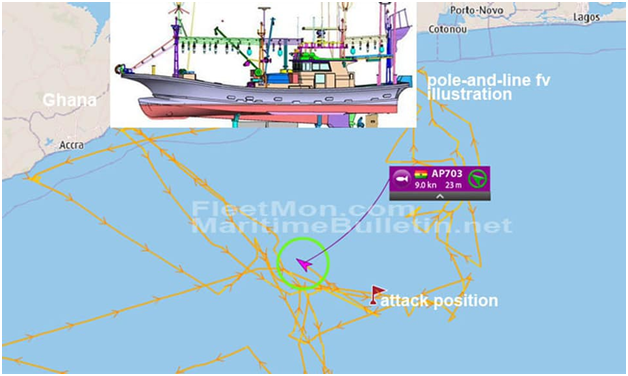 HFishing vessel was boarded at around 1300 UTC Aug 28 in Gulf of Guinea in roughly the same area SSW of Lagos, where tanker PIKE was attacked some 9 hours earlier. It is reported, that the vessel, fv AP 703, was hijacked, or probably, pirates kidnapped some crew and already fled. As of 1630 UTC, vessel was sailing full speed towards Ghana coast, with operational AIS.
FleetMon Vessel Risk Rating:
Posted in Maritime Security by Mikhail Voytenko on Aug 28, 2020 at 17:06.