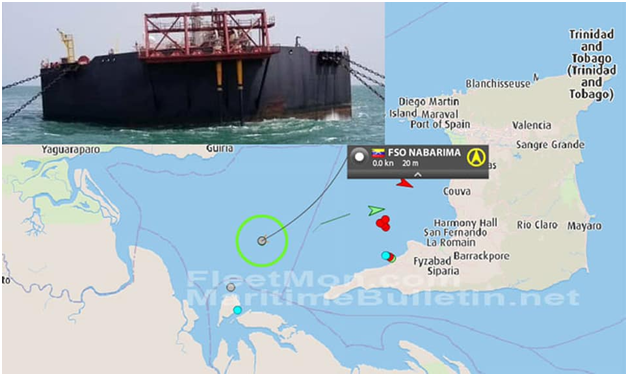 Floating Storage and Offloading Unit FSO NABARIMA was reported by Eudis Girot, one of trade unions leaders of Venezuelan Oil Industry, to be in emergency situation, due to lack of proper and professional maintenance. FSO with some 173000 tons of oil on board, positioned in Venezuelan waters, is suffering water ingress in superstructure/engine room area, with water in some compartments being up to 1.5 meters high. FSO developed a slight starboard list. Mr. Eudis Girot is blaming for it the PDSVA management, which manned FSO with unqualified personnel, incapable of handling FSO machinery.
FleetMon Vessel Risk Rating:
Posted in Accidents by Mikhail Voytenko on Aug 31, 2020 at 09:20.