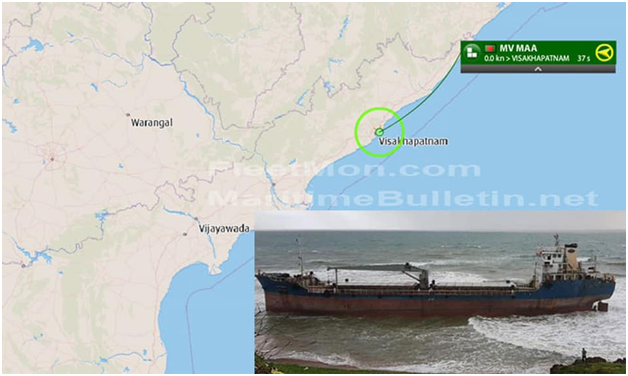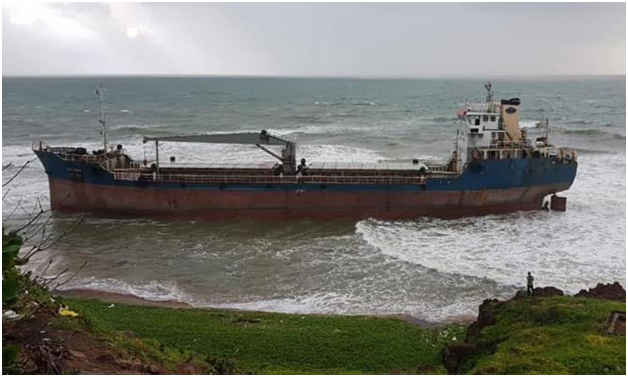 General cargo MV MAA at night Oct 12 lost both her anchors and was beached at Visakhapatnam, India, Bay of Bengal, when storm bashed the area. The ship was deployed in Visakhapatnam – Mongla, Bangladesh, regular cargo service. No other information yet available.
Coast guard informed to assist the 80mtrs long vessel currently sailing under the flag of Bangladesh.
Posted in Accidents by Mikhail Voytenko on Oct 13, 2020 at 09:30.