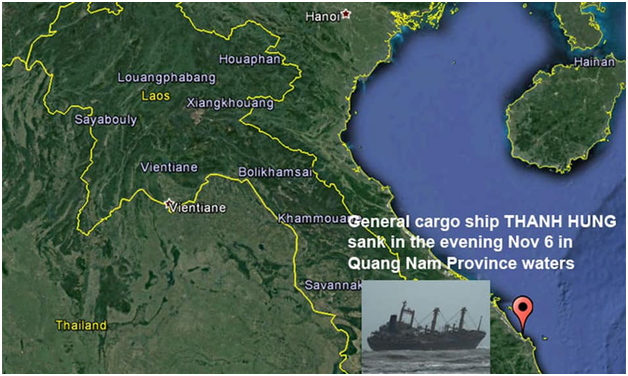 General cargo ship THANH HUNG sank in the evening Nov 6 in Quang Nam Province waters, central Vietnam, South China sea, having some 5,300 tons of clinker on board. The ship reported water ingress via faulty ventilation pipes, developing portside list, so probably, she capsized. There's some confusion with regards to number of crew on board – local sources reported 8 crew, but it looks like there were 12 crew on board. Confirmed 7 crew were rescued, understood 5 are missing, including Master. The ship was en route from Cam Pha, northern Vietnam, to Vung Tau.
FleetMon Vessel Risk Rating:
Posted in Accidents by Mikhail Voytenko on Nov 07, 2020 at 14:41.