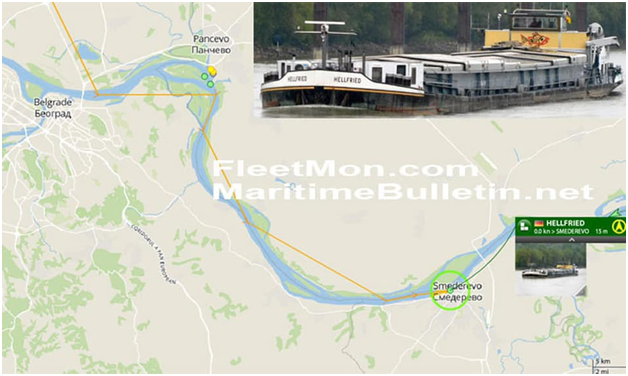 German freighter attacked, fuel siphoned – on Danube river, EU, not in Gulf of Guinea
German inland cargo ship HELLFRIED was attacked early in the morning Oct 24 at 1118 kilometer mark Danube river, Smederovo port, Serbia. Perpetrators siphoned about a ton of fuel, and fled. This is the second act of piracy involving fuel theft in this year, but pirates or robbers don't restrict themselves to fuel only, other robberies and thefts were reported.
FleetMon Vessel Risk Rating:
Posted in Maritime Security by Mikhail Voytenko on Oct 26, 2020 at 05:43.