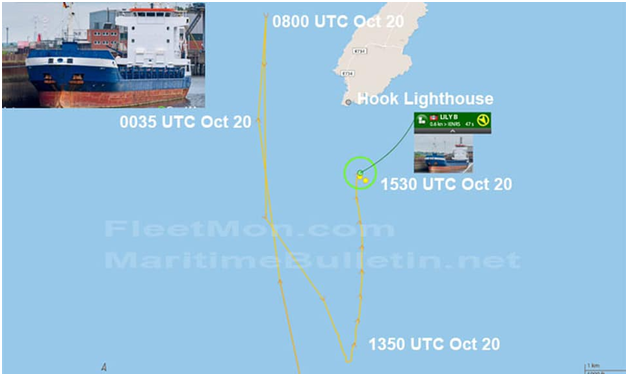 General cargo ship LILY B on Oct 20 lost power while approaching port of destination New Ross, Ireland, St. George's Channel, under unclear circumstances. According to track, the ship went out of control and drifted south in the morning Oct 20 (there's an 7-hour gap, maybe she was anchored), at around midday she either limped or was towed in northern direction towards Hook Lighthouse. As of 1520 UTC she was adrift off Hook Lighthouse, with two RNLI rescue boats at her side, she's reportedly, to be towed to port.
FleetMon Vessel Risk Rating:
Posted in Accidents by Mikhail Voytenko on Oct 20, 2020 at 15:40.